Anonymous Asks:
Wow I loved your duct tape picture set! Ive never seen duct tape over the mouth and nose before. Wow. Please can you do a video of you suffocating with duct tape? It seems your duct tape post is popular! Thank you.


EmoBCSMSlave Said:
Thank you! 🙂
Time'll show… You have a big chance to…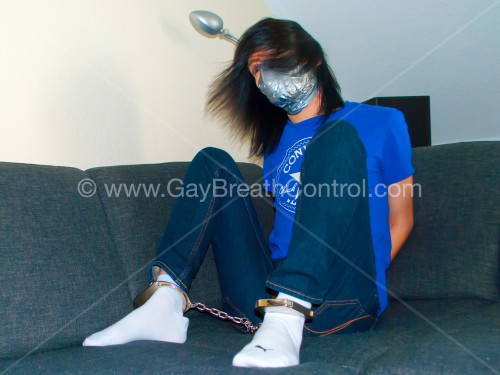 If you missed the photo set, you have the possibility to view click here or have a look to the 2nd. photo set of the homage to ExtremeBoyz.com (click here)!