I have shown you twice "Vet wrap mummies" (here and here).
This time the fabulous Tieguyuk has adopted.
Check it out.
Tieguyuk: Vet Wrap Mummification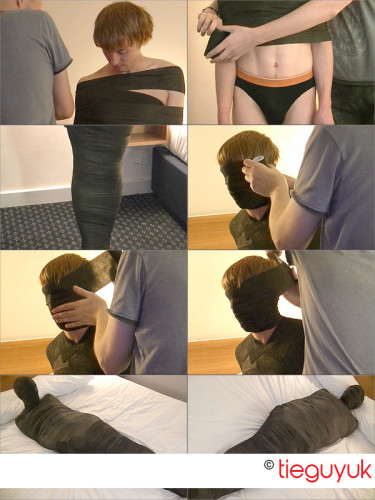 Tumblr Source: tieguyuk:
I've discovered this awesome stuff called 'Vet Wrap' It's this slightly tacky bandage that's breathable so you can mummify a guy and do 100% coverage without the worry of them not being able to breathe properly. And I mean 100%. Every part of them covered. Complete immobilization.

Check out Harvey getting the treatment now playing in 'Extra Ties' over on the main site.

When it's gone it's gone!