Bound Cute Guy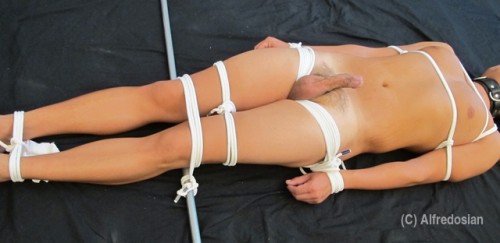 Wow, this is a nice bondage position and a nice guy.
Now the Master can play with his Slave, play with nipples, his cock, tickle him, tease him everywhere… or better, he put a bag over the head and let him fight for air.
Their is no escape for the Slave.
So I'm a Slave, I like it!
Source: http://alfredosian.tumblr.com/post/93469087555