LondonRopeTop mummified this lucky guy and hanged him on an iron frame, bound and controlled his breathing with a palstic bag.
Now please let the lucky Guy squirm and fight for fresh air.
He like it, I'm sure, because I had have a look at his boner. 😉
I love breath control w/ bags…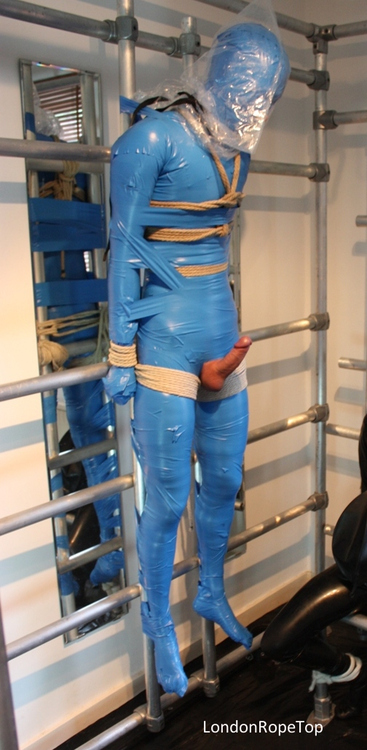 Source: LondonRopeTop: Blue Bagged Breath Controlled Mummified Guy.
I am proud to present you with the permission of LondonRopeTop pictures out of his Tumblr blog.
Please visit his blog londonropetop.tumblr.com for more of his unique bondage and breath control pictures.