This time you can expect a special photo set.
Even more often, my master and I were asked if there could be a naked session. – And this time, I will be naked!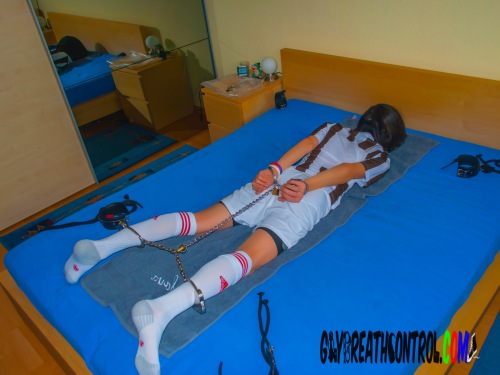 My Master text me this: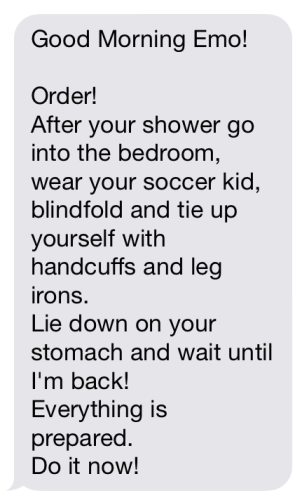 I did as he ordered me. I walked into the bedroom. Where I found the bed so: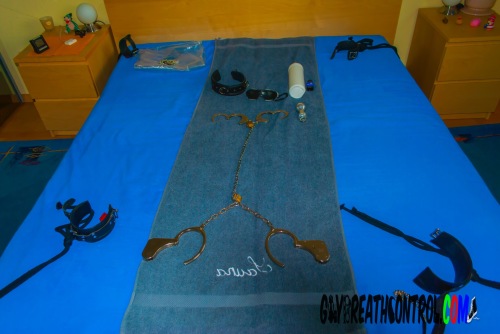 I tied myself and lay down on my stomach.
So I was about an hour, maybe longer. I forgot the time …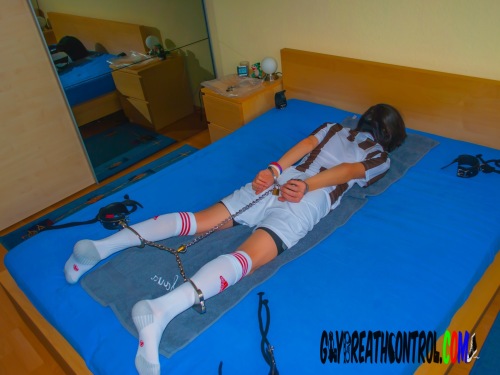 When my Master came home, he turned me instantly to the back.
He dissolved the bonds.
That I had forgotten to dress the soccer shoes, he did not like.
After the bonds were solved, I dress on the shoes.
After that, my master ordered me to undress. But I was not allowed to take off the soccer shoes and tube socks. I had to put down my clothes together blindfolded.
When I was naked, my Master told me that I should lubricate my ass with lube and push the plug into my ass. To make it easier, I could sniff some poppers.
You see the rush on my red chest that came through poppers… Horny, isn't it?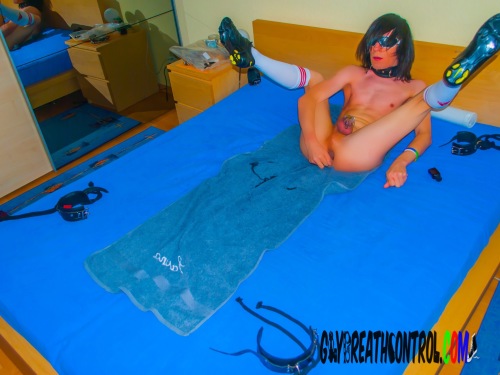 After I did this, I had to lie on the bed and my Master tied me to the bed .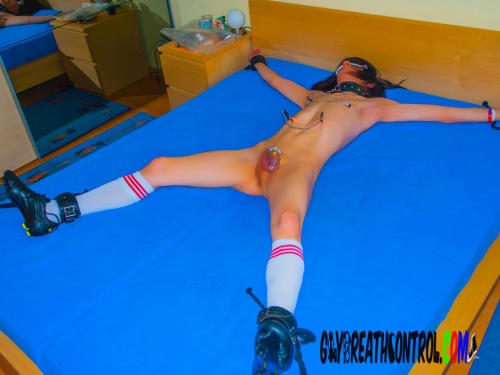 EmoBCSMSlave – Naked Breath Control
He pulled a bag over my head and let myself fighting for air. The naked breath control session starts…
Because he wanted you could see my horniness he opens the CB6000 chastity. But I was not allowed to cum. This the penalty was that I had forgotten my soccer shoes.
After I became unconscious, he removed the bag from my head.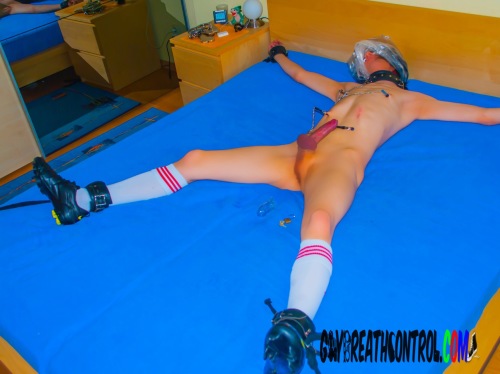 When I regained consciousness, he locked my cock instantly.
I hope you enjoyed this slightly different photo series and I am pleased comments!