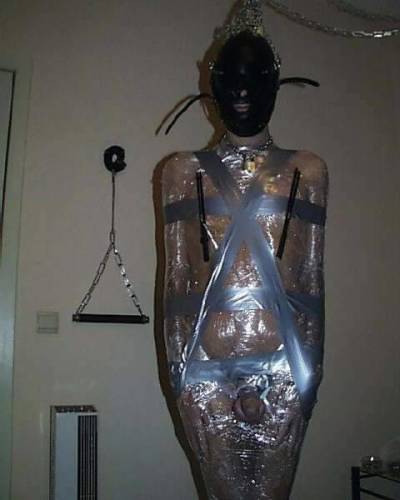 masterwalterblog wrote:
From time to time I like to put My boi in longterm bondage. Its genitals I like to keep free mostly so I can play with them whenever I want. I like to make this bondage as uncomfortable as possible by putting nipple clamps, a buttplug and/or electrostimulation. It's just fun to see the boi suffer like this. I can keep it on for hours like this, only allowing it a sip of water from time to time.

Master Walter
I love bondage like that!
(Source: Tumblr masterwalterblog)