This time I'm breath controlled with bag and swimming cap during my workout. 🙂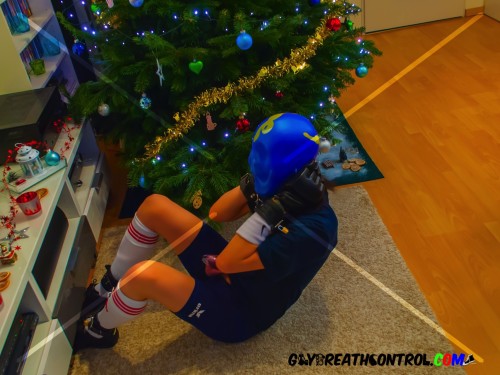 This a further little experiment, if you like it (please write in the comments or via the contact options) we will do it again with are more pictures and videos soon.
EmoBCSMSlave Breathless Workout
You wanna view the pictures without lines and smaller watermark? Then have a look to my my Xtube channel EmoBCSMSlave. You will find these and many other picture sets and videos, as you wish.
You will be redirected to these pictures when you click here.