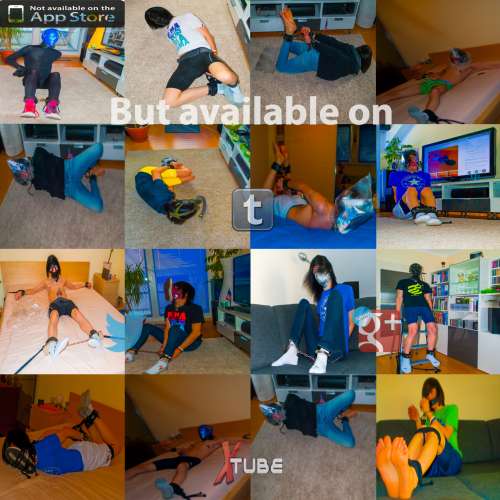 Follow us on GayBreathControl.com, Twitter, Tumblr, Xtube and Google+
We'll never be available on the App Store or Play Store but we are available on Tumblr (GayBreathControl.com and EmoChastity.tumblr.com), Twitter (@EmoBCSMSlave), Xtube (EmoBCSMSlave with XXX vids and EmoSMSlave with BC-Vids) and now we'r also available on Google+ (+GayBreathControl)!
So feel free to follow GayBreathControl.com and EmoChastity on your favorite social network!
—-
More Gay Bondage and Breath Control at GayBreathControl.com, emo boy and more guys in chastity emochastity.tumblr.com.