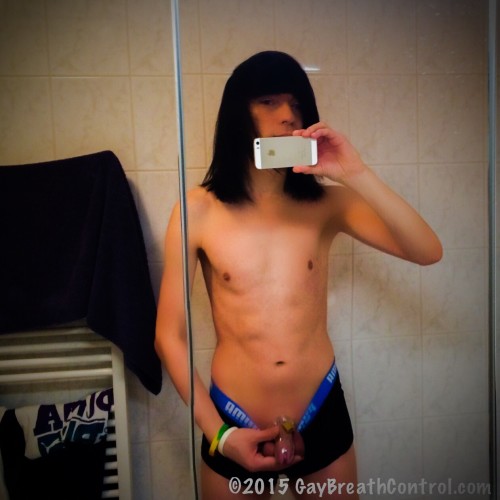 EmoChastity Challenge 2015 – NEW CHANCE TO ADD TIME –
EmoBCSMSlave in CB6000 new chance to add time!
Chastity Day 26 of 89 (Day 16 after the Challenge)
Rest: 63 locked up days but at this point you have the chance to add more chastity time for me!
With every reblog and every like between today, Feb. 24, 2015 2PM ET and Friday, Feb. 27., 2015 2PM you add ONE more hour.
We'll rounding up for full days in the end.
Need your ideas… What would you see, what should I do?
—-
More Gay Bondage and Breath Control at GayBreathControl.com. You'll find an emo boy and more guys in chastity at EmoChastity.com ***NEW DOMAIN***