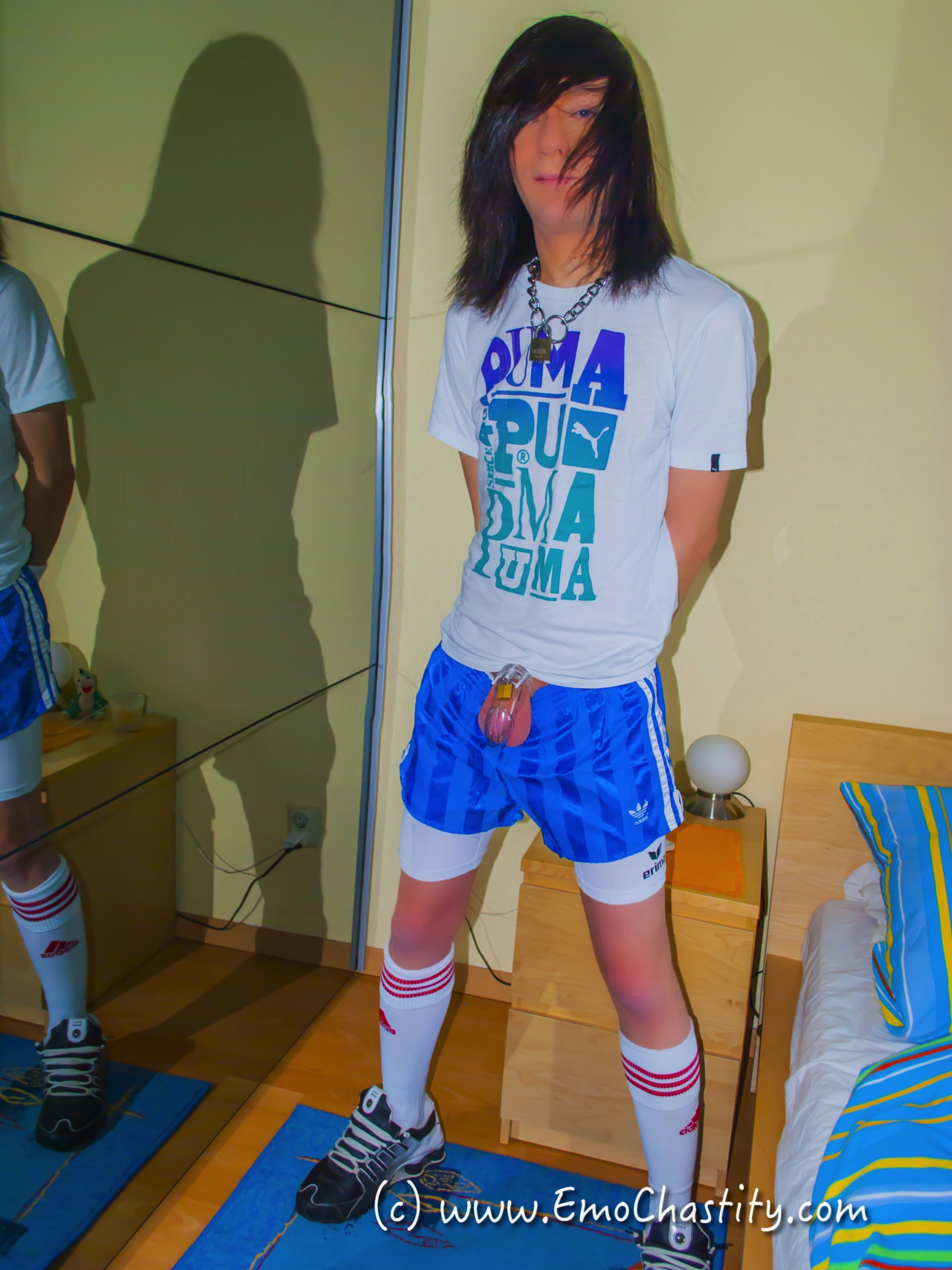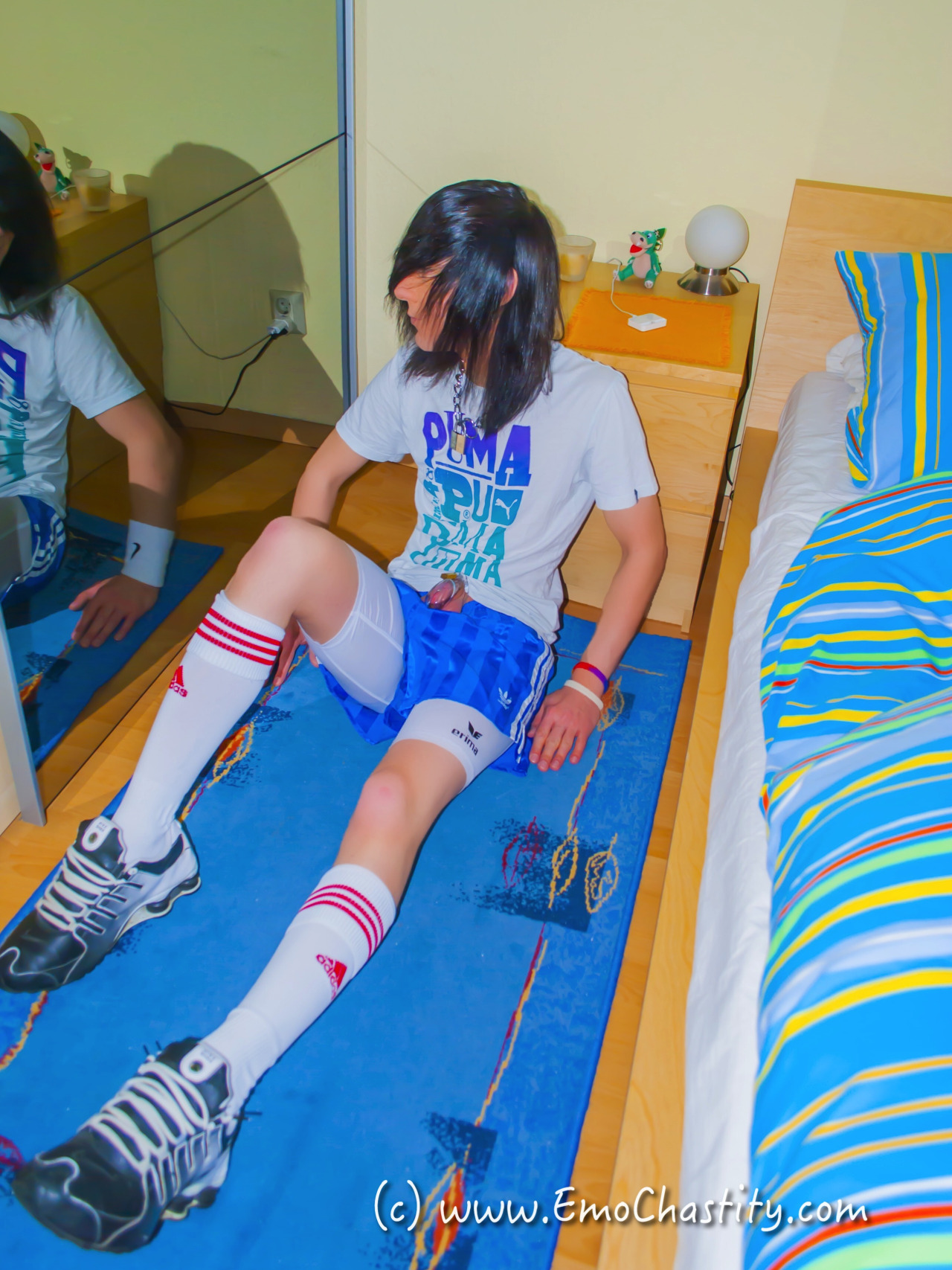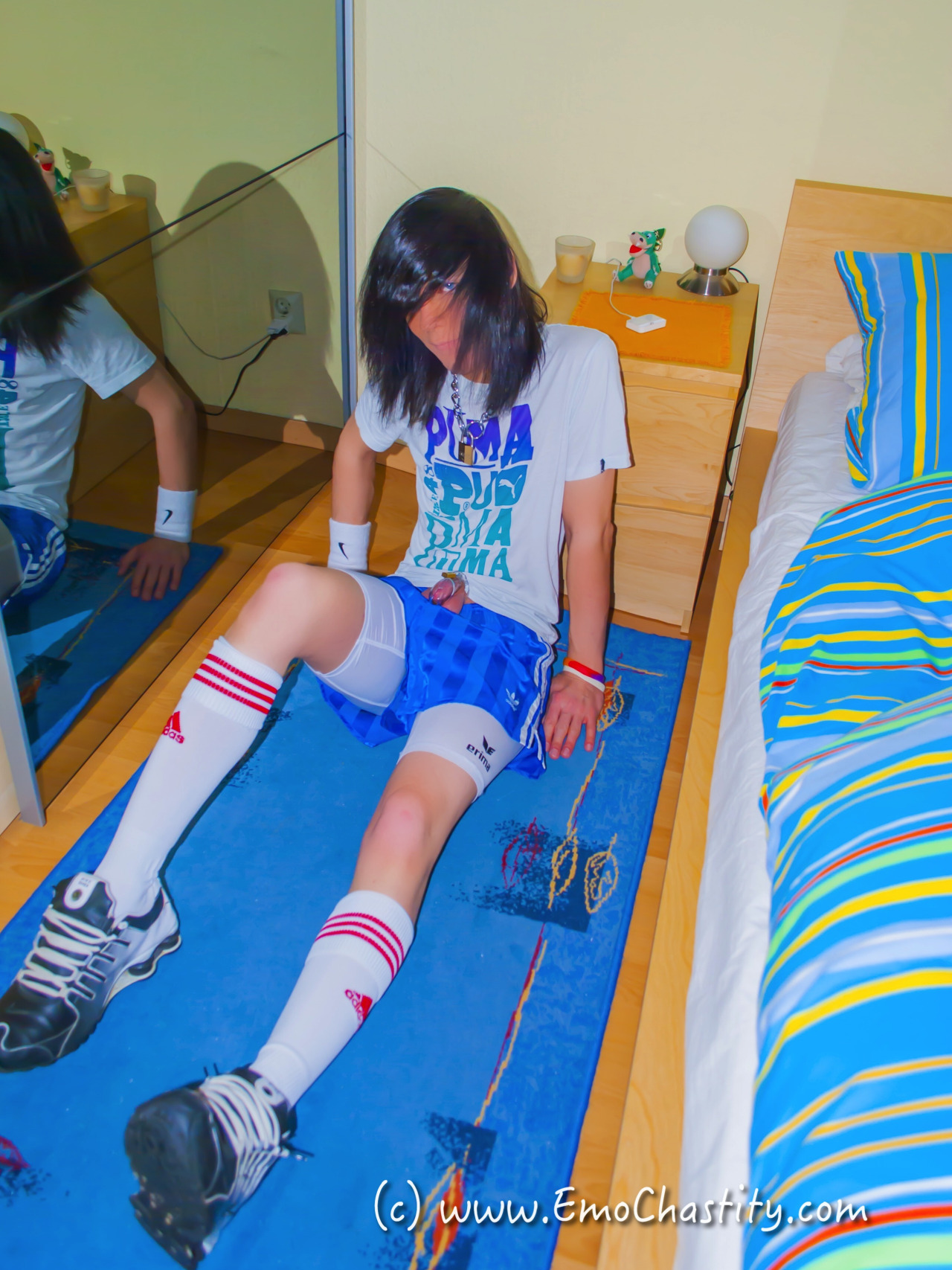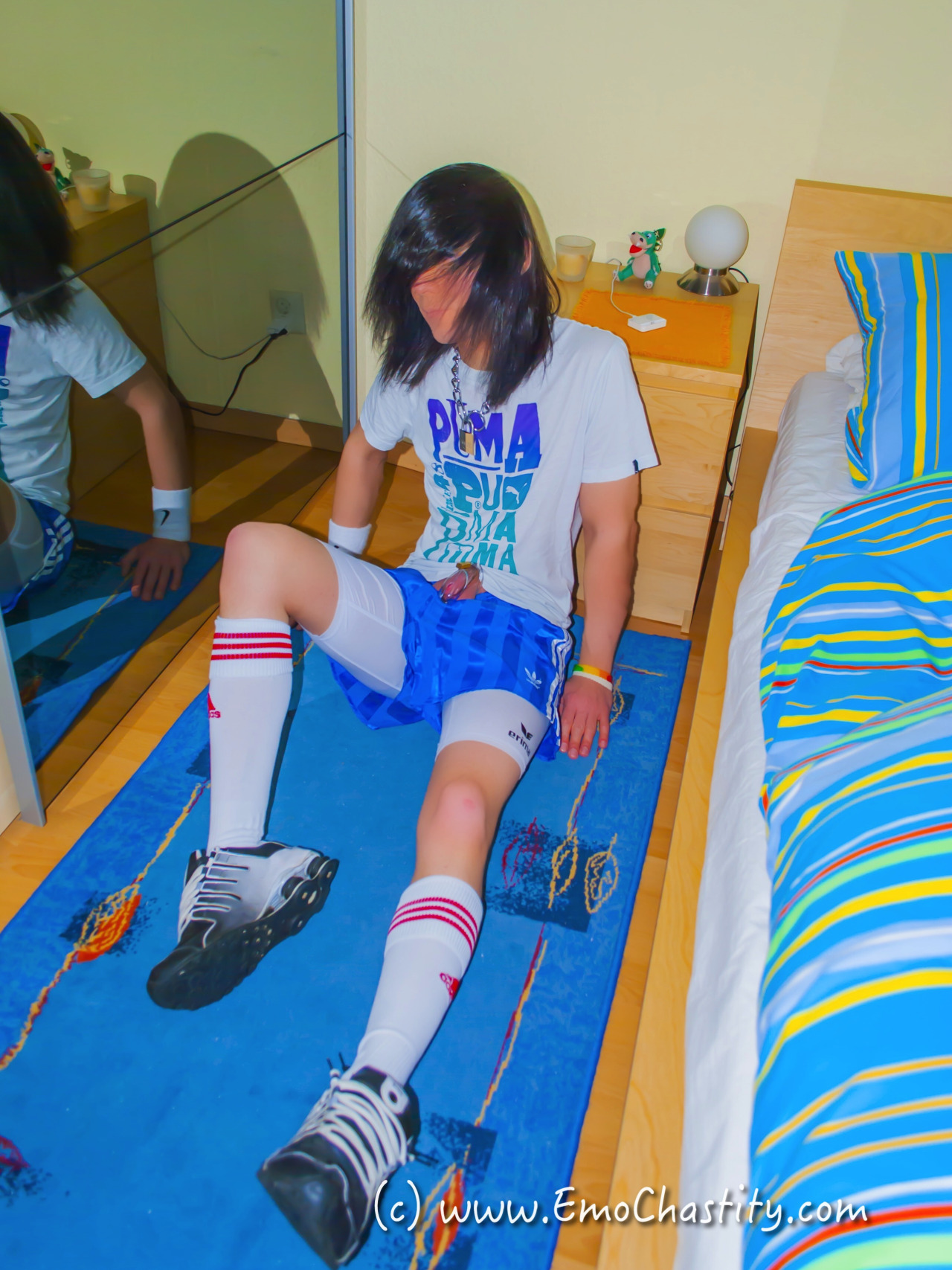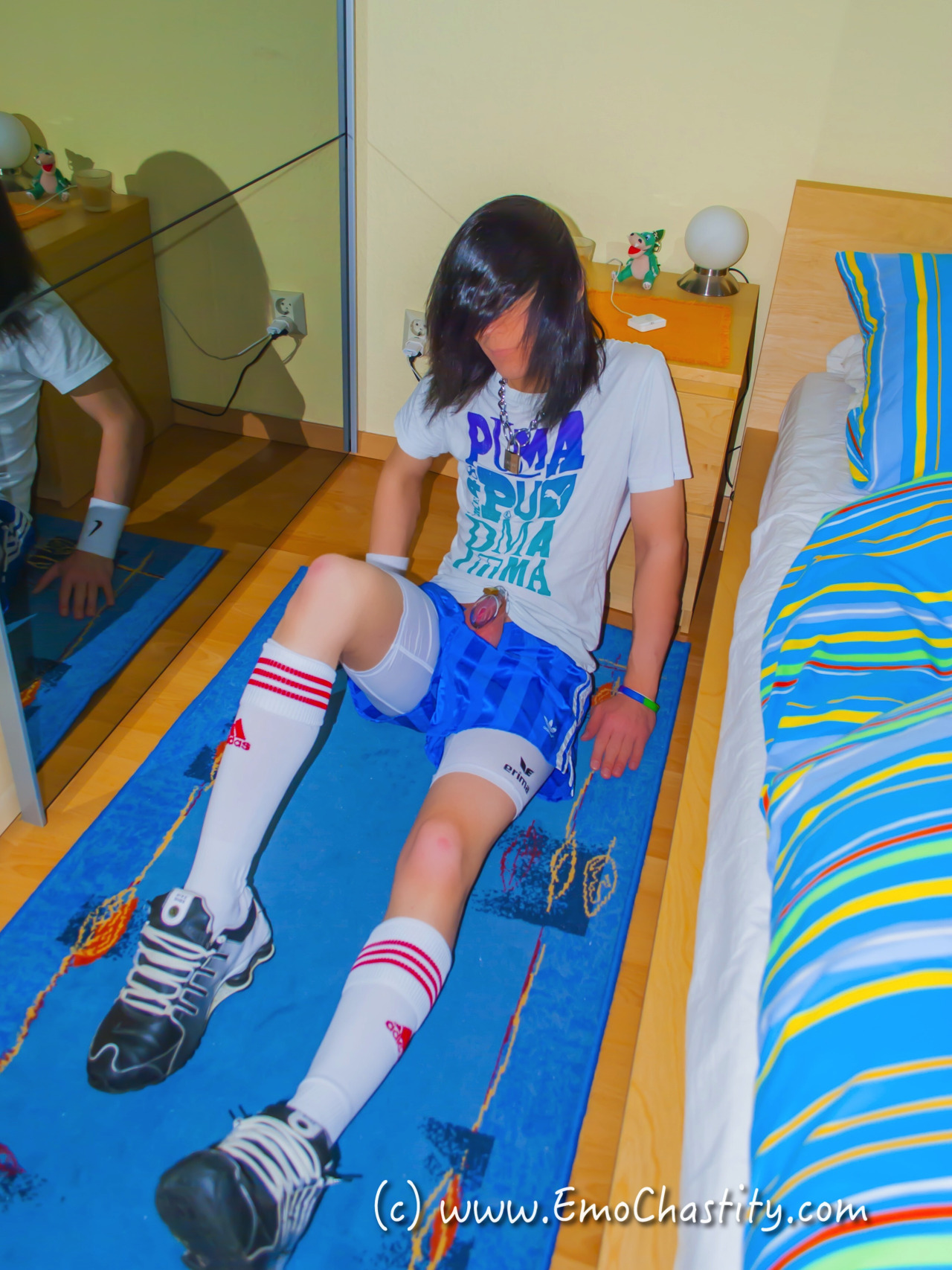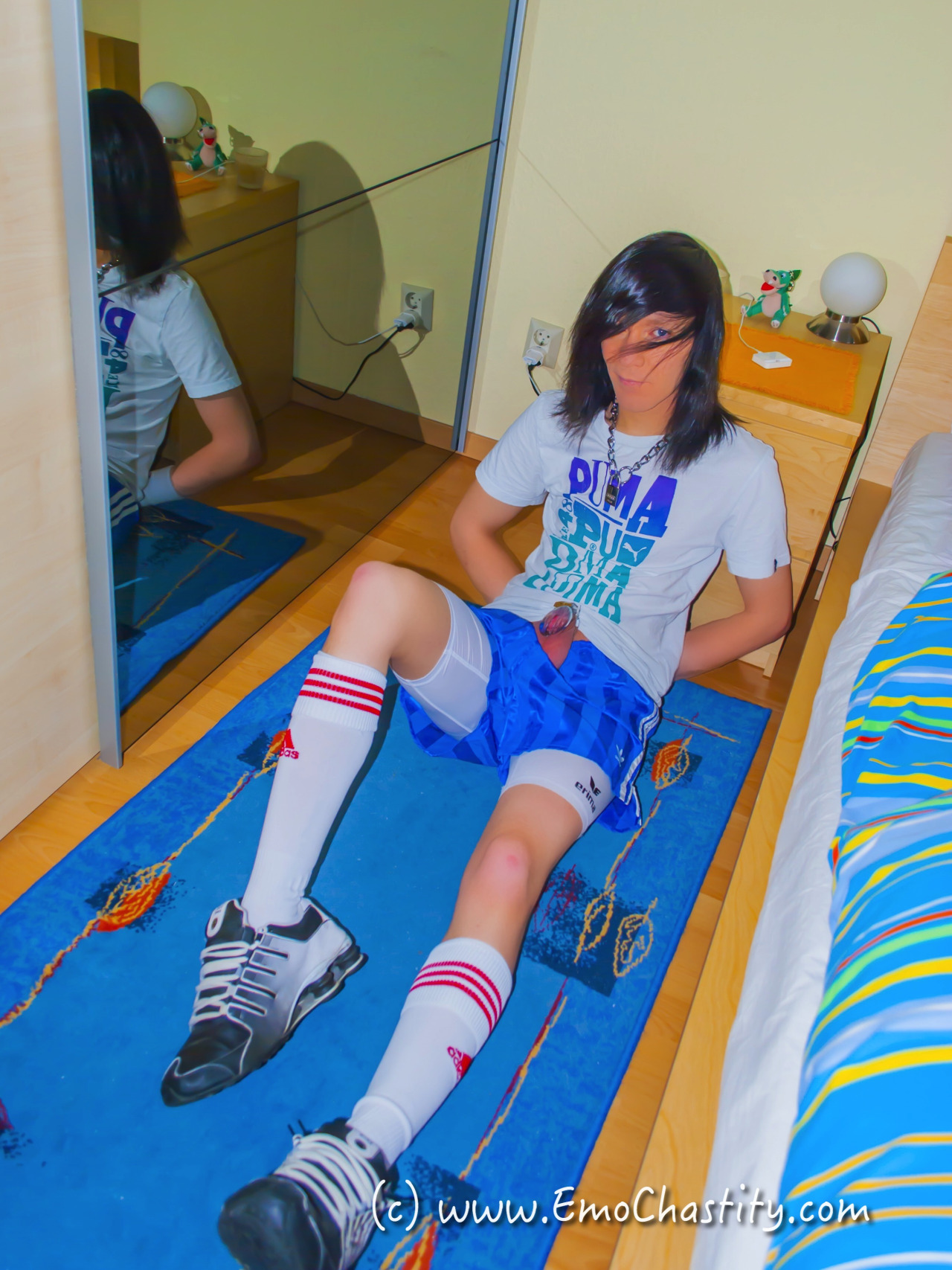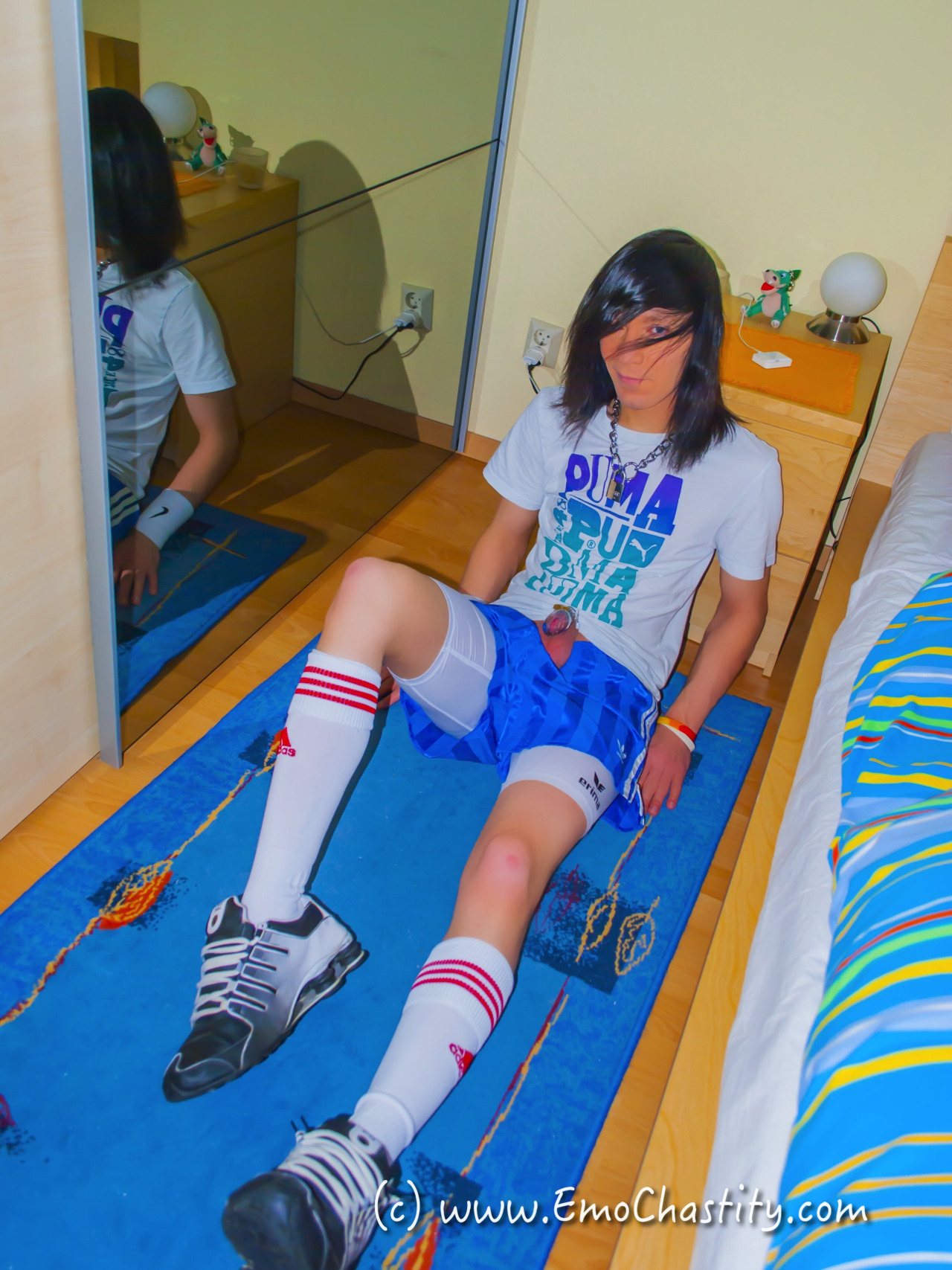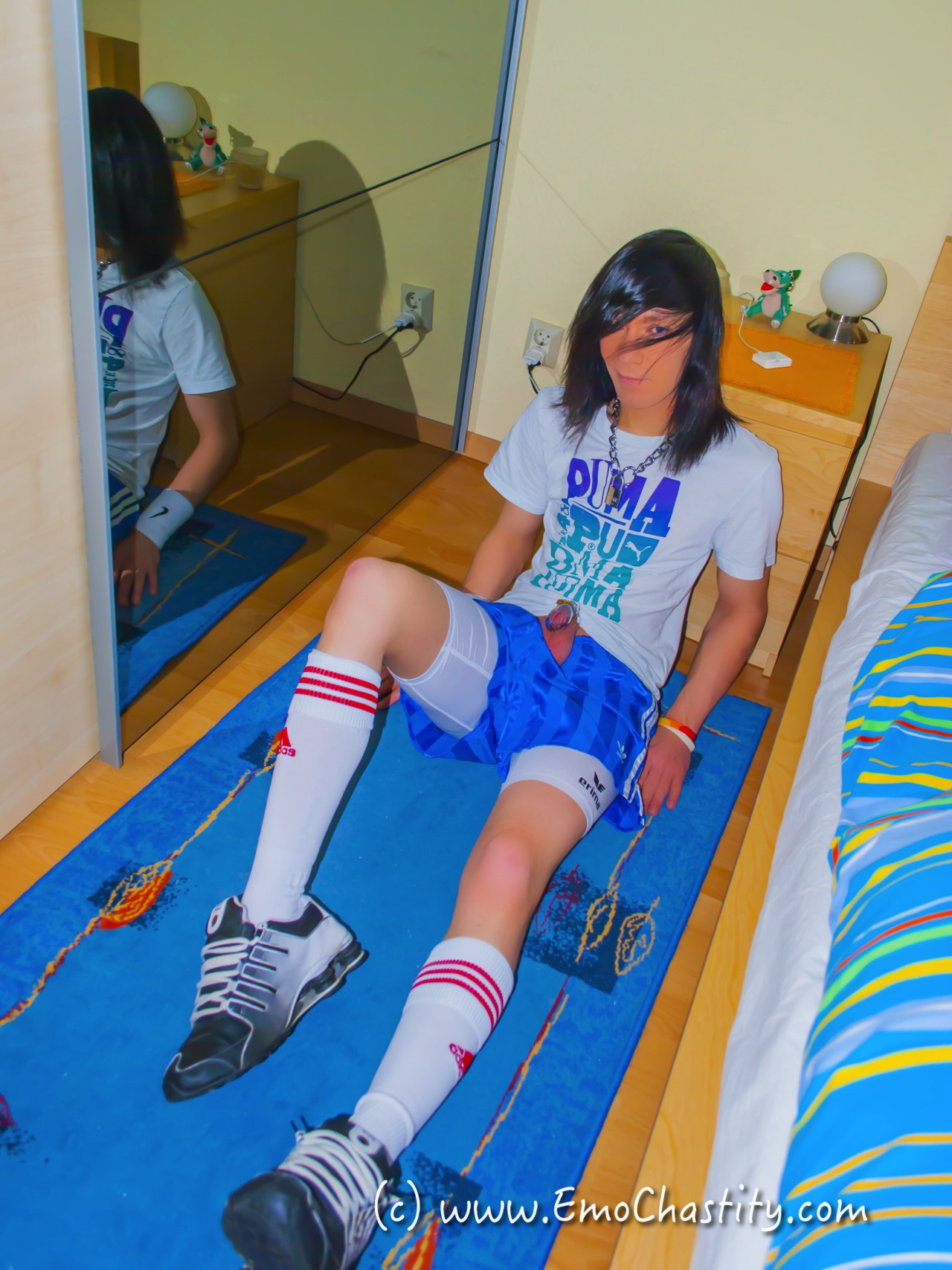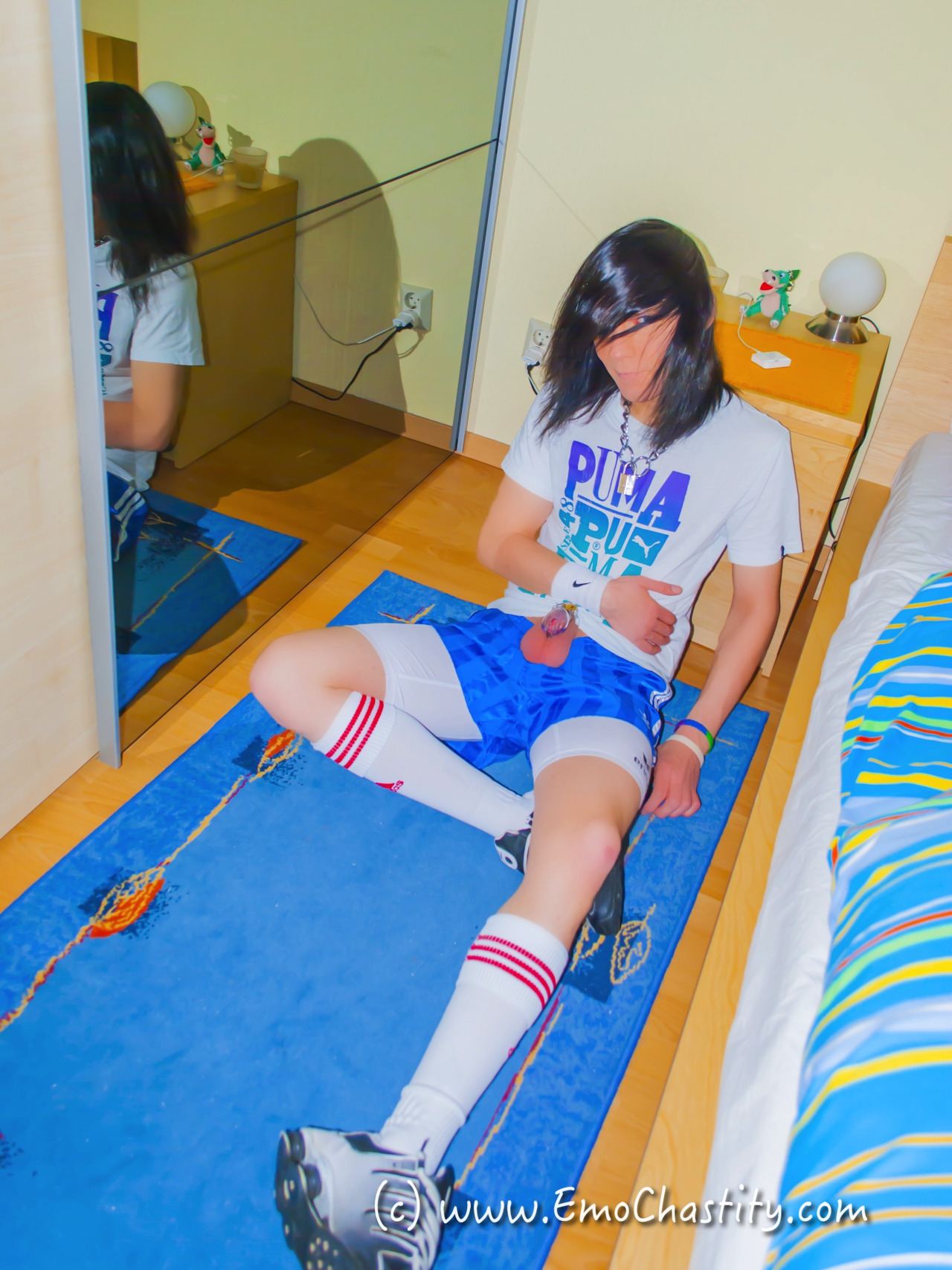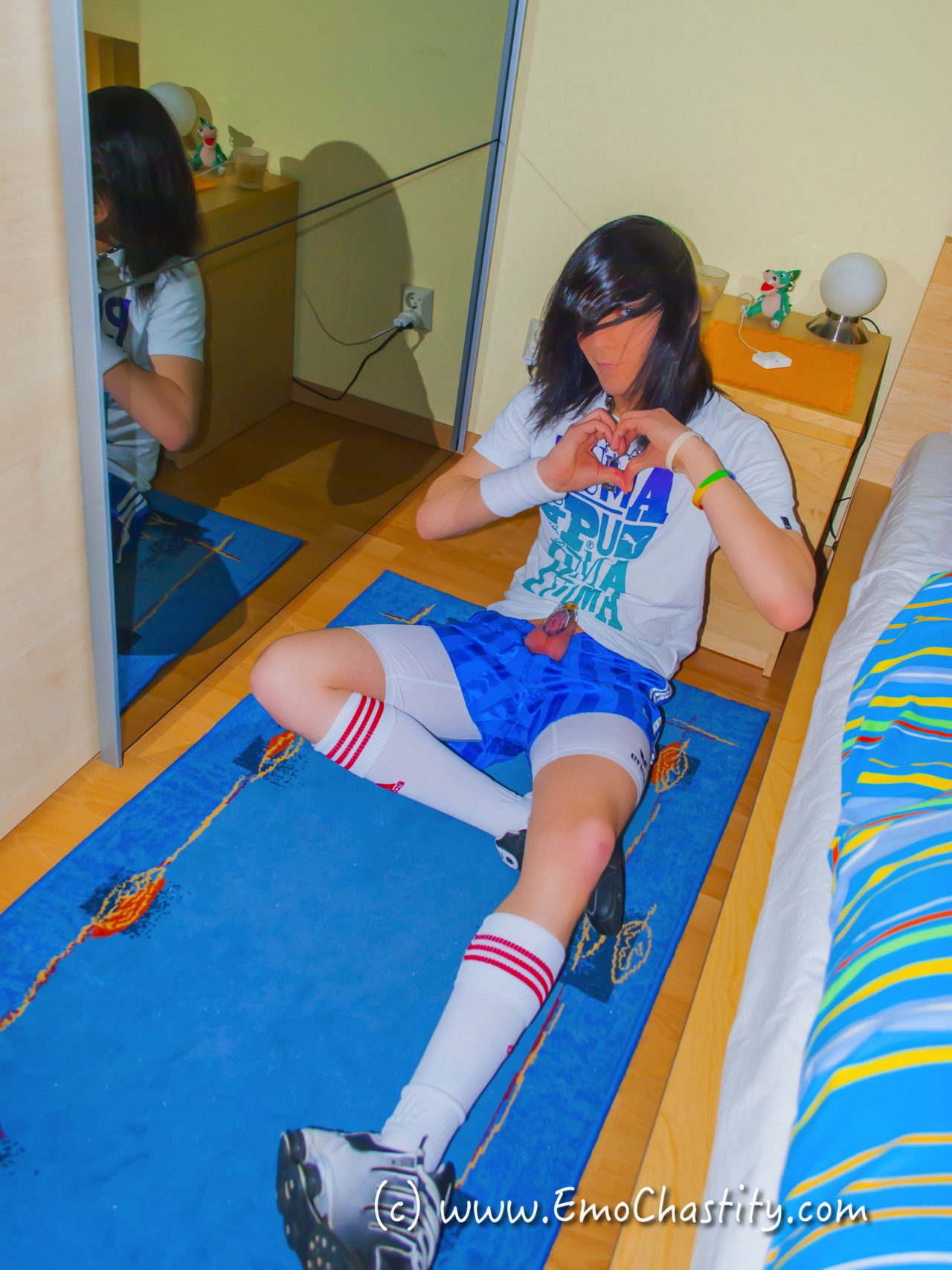 EmoChastity Challenge 2015 – Day 33 (Day 22 after the Challenge

EmoBCSMSlave in CB6000 User Request
Day 33 of 94 days (84)
Some users (especially from Germany) asked me if I could not even present me in (the germans called them) "Glanzturnhose" (I explain in the following what "Glanzturnhose" is).

At first I had have no clue what a "Glanzturnhose" is. With some googling I ascertain that a "Glanzturnhose" is  a "Retro Running (Gym) Nylon Shorts" from Adidas in 1970s and 1980s is and these are probably called "Ventex Shorts" (if this is wrong, please contact me).
My master has coincidentally, these shorts and here are 10 pictures of me in this "ventex shorts".
I hope you like the pictures and I am looking forward to feedback, likes and share! 🙂
Unlock day: May, 04th, 2015 (94/84 days) – Rest: 62 locked up days
Need your ideas… What would you see, what should I do?
—-
More Gay Bondage and Breath Control at GayBreathControl.com. You'll find an emo boy and more guys in chastity at EmoChastity.com ***NEW DOMAIN***