Saturday is probably something like the traditional update day for videos.
Also this Saturday you will expect videos. – For (presumably) a long time you can watch me once more with long hair, and a special feature is waiting for you in this video.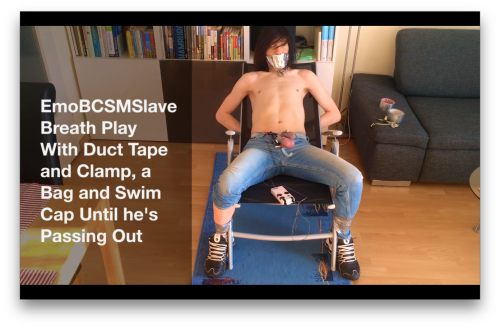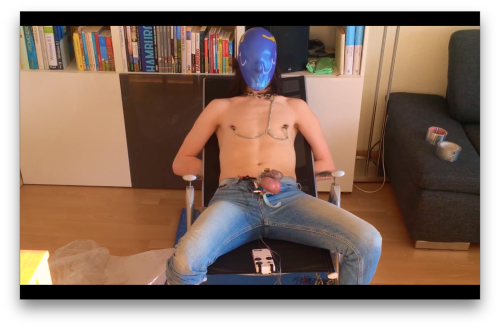 For an older picture – it was probably one of my first "Breath Control pictures" (Flickr) – we (good old friends and me) used a so-called "alumium tape" (Amazon link). Just as one finds in this video also his use. 🙂 Also, you will find three types of breath control, jerking off… 🙂 And an incident which no one expected at this moment! – But that's not all…
Emo ESTIM Breath Play until Passing Out
Details
Master plays with his emo slave (me). He bound him to a lawn chair and starts with ESTIM and Breath Play until the emo is passing out. After the slave woke up he's allowerd to jerk off. You will find the complete video with the jerking off scenes and 5 mins more in my Xtube channel or the preview here…
Because Xtube no longer exists and I mooved to Justfor.fans please visit my JFF channel  to watch this awesome video. 🙂
Emo ESTIM Breath Play until Passed Out – Jerk Off published on Justfor.fans
I hope you like what you see! 🙂
Don't forget I promised you, there will still be vids of me that are free and not at my JFF amateur profile. 🙂 You'll find them also at GayBreathControl.com.