I've been thinking about the desire for more pure bondage scenes. I think maybe midweek is a good place for pure bondage pictures and videos and the weekend for breathplay and hardcore.
How do you think about the matter?
By the way 'how do you think'… I start a beta test in which you can rate the post.
The more you rated the article, the more we know what you like.
Maybe we can, while you're so silent, find out in that way what you like and what you want to see more, or not. 😉 This is perhaps easier than to write to me. 😀
The rating goes from one star, which means the content was crap up to five stars, the content was great.
Please rate fair, but honest. About comments, or messages to the posts I would still appreciate.
Today I'll start with some bondage pictures which were taken on the bed, tomorrow I'll show you… Wait… View the pictures of today and you'll find a preview at the end of this article.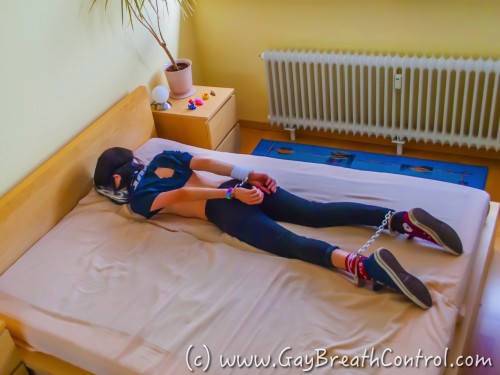 EmoBCSMSlave in Jeans bound to the bed
Note
If you like the photos and you want to see all pictures in full resolution for free, and only with the "small" copyright notice in the future, I would be glad about a small Paypal donation. You'll find a donate button on the right side in the navigation. Everyone who makes a bigger donations (more then $10) will get at least a complete otherwise to buying video of my own Xtube videos and the higher your donation, the more videos you get for free. This is a test mode. If the test went well, in the future all pictures will be published like these (and even the old pictures) and perhaps all videos will be published for free.
DESCRIPTION
As I described above, I was tied up on the bed.
Here is a short "secret" that you can't see in the pictures.
My Master had in my shoes hidden the key of the handcuffs and leg irons. The task was that I would free myself. For this, I had to get to the shoes, take them off and then open the shackles behind my back .
My Master has recorded that in a video, which you'll get to see during the week. In the end of this pictures you can have a look to the preview of tomorrows pictures.
EmoBCSMSlave in Jeans bound to the bed
Preview
Get in touch with me or follow me via snapchat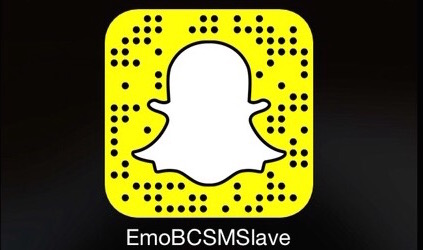 I hope you like the pictures and I am looking forward to feedback, likes and share! 🙂
You wanna view more pictures without lines, full colored and these smaller watermark? Then have a look to my my Xtube channel EmoBCSMSlave. You will find many other picture sets and videos, as you wish.