These 7 pics showing you day 139 of 150 days in chastity… I'm only locked for the next 11 days, it's time to think about it should I stay longer or not?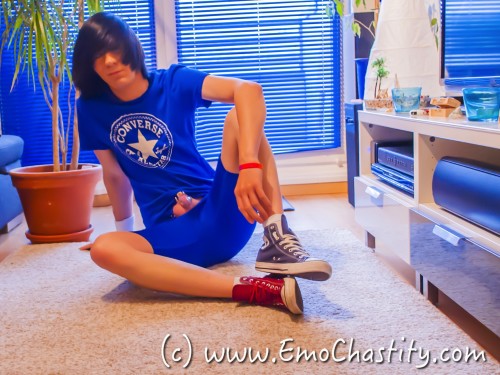 Your vote counts… What does that mean?  Tell me why I should stay longer in chastity and/or like and reblog this post on Tumblr.
If this post gets more than 10 answers and 50 notes (1 like or 1 reblog = 1 note) I'll start a new challenge on Jun. 29th, 2015.
You can answer my question "why longer in chastity" into the comments below this post, via "Ask me any" or snapchat (EmoBCSMSlave or use the QR code).
EmoBCSMSlaves Chastity Challenge – Day 139 of 150
Snapchat