Today you will watch a sneak peek of my newest Xtube video and pictures of our bondage and estim session.
Unfortunately Xtube no longer allows to embeded previews of premium videos. Please visit my Xtube channel to watch this awesome video. 🙂
Watch the full video of "Torture and Cumshot of Emo Slave" powered by XTube
My Master read some of your comments and thought it's time for a hogtie bondage and ESTIM session until I cum handsfree… 🙂
 ESTIM Torture and Cumshot of an Emo Slave – Pics and Video –
Cumshot
Watch the complete torture video incl. my handsfree cumshot at my Xtube amateur channel.
I hope you like what you see! 🙂
Preview
Tomorrow I'll publishing my breathless workout video and picture set. 🙂 Stay tuned…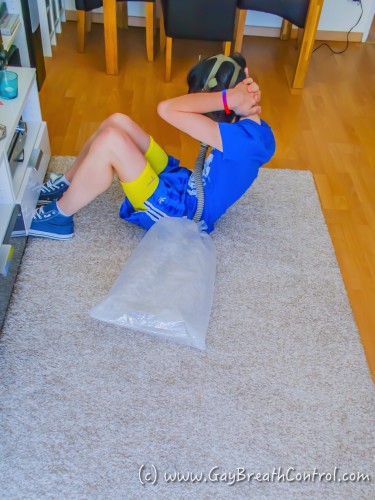 Don't forget I promised you, there will still be vids of me that are free and not at my JFF amateur profile. 🙂 You'll find them also at GayBreathControl.com.