Long time no see. I'm so sorry. We were so busy the last months, but now we're back and I hope we can present you every weekend new updates.
Before I'll present you the newest update, let me talk about some changes of my blogs. All changes of the last months affect my Tumblr blogs.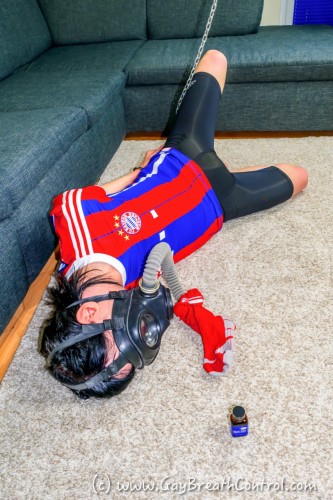 The first change was, that the tumblr copy of GayBreathControl.com is now longer available at tumblr.gaybreathcontrol.com. Now you'll find it at EmoBondage.com. (This change only affects my Tumblr blog, not this blog!)
The second change concerned my daily chastity diary on tumblr.
I've changed the topic of the Tumblr blog. I will cover about my chastity and I will present you my favs of bondage, breath control, cbt and so on.
And I've changed the URL of the blog. EmoChastity.com is no longer available, the new URL is EmoBDSM.com. If you follow me on Tumblr, nothing has changed for you.
Again all this changes only affects my Tumblr blogs, NOT THIS BLOG!
But now let's start with today's picture update…
Naked Soccer Emo Breath Control
Note
If you like the photos and you want to see all pictures in full resolution for free, and only with the "small" copyright notice in the future, I would be glad about a small donation via Amazon. You'll find a button on the right side in the navigation. Everyone who makes a bigger donation (more then $10) will get at least a complete otherwise to buying video of my own Xtube videos and the higher your donation, the more videos you get for free. This is a test mode. If the test went well, in the future all pictures will be published like these (and even the old pictures) and perhaps all videos will be published for free.
DESCRIPTION
This session started that I'm wearing my soccer jersey and a gas mask and my Master has hogtied me on the floor.
First of all he let me sniffing poppers strongly.
Next he slowly strip me down and let me sniff my soccer sox and shoes until I was naked…
Soon after I was naked, my Master close the gas mask tube with a bag and he controlled my breath. In the bag was a tissue which was soaked with poppers.
Have look to my chest how red it was. I was so intoxicated from the poppers. 😀
I hope you like what you've seen at this update and I appreciate every of your comments, wishes, orders for the next update and every re-blog and like on Tumblr.

Naked Soccer Emo Breath Control
Get in touch with me or follow me via snapchat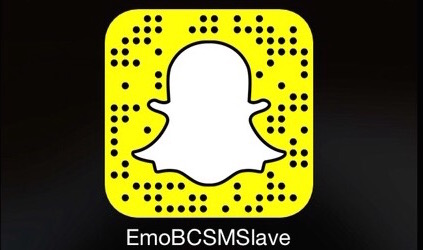 I hope you like the pictures and I am looking forward to feedback, likes and share! 🙂
You wanna view more pictures without lines, full colored and these smaller watermark? Then have a look to my my Xtube channel EmoBCSMSlave. You will find many other picture sets and videos, as you wish.