Everyone of you knows, breath control and breath play is dangerous, especially solo breath play (autoerotic asphyxiation).
But we also know, some of you are playing alone or have already played alone.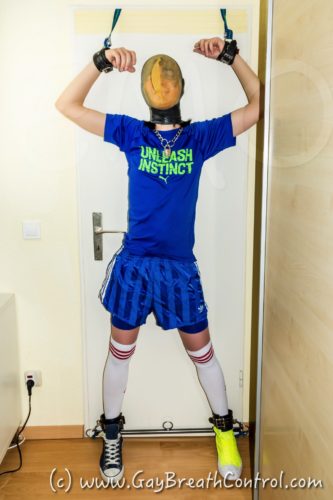 Upfront, who is practicing solo breath play?
Please, take an active part of the survey. The survey is anonymous and I don't know who
participates. If you want, write in the comments or notes, why you are playing
alone or you have played alone. You can also send me a private message. I assure you discretion.

BREATH PLAY IS DANGEROUS IN ANY FORM! IF YOU LIKE BREATHPLAY, NEVER PLAY ALONE!
IF YOU OR YOUR MASTER HAVE PRE-EXISTING CONDITIONS THAT MILITATE AGAINST BREATH PLAY OR YOU OR YOUR MASTER'S FEELING UNCOMFORTABLE, DON'T PLAY!
AND AGAIN IF YOU LIKE BREATH PLAY, NEVER PLAY ALONE!
DON'T TRY THIS AT HOME OR ANYWHERE!