Another day, another pleasure for me to fulfill some of your wishes. – You can also request photos or videos of session, read more about this at rules down below.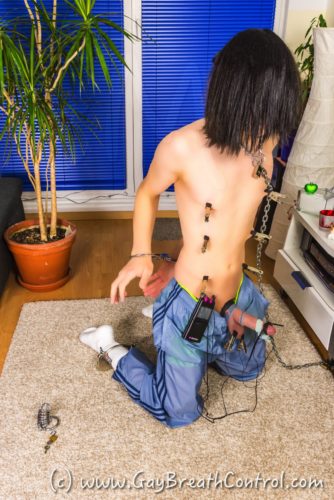 EmoBCSMSlave on his knees and tied behind – – Christmas Challenge – Your requests
The request of the day was sent by Anon. – Sorry, maybe I lost your name, if so please write your name into the comments/notes down below. – He wished:
Hey, I love your work and I've been following you for a long time, I have a request, could I see you shirtless and on your knees with your hands tied behind you back. Thank you so very much.
Let's start…

Find all pictures of this challenge request after the rules…
The xMas challenge – The Rules
You have questions, requests, orders or tasks for me, simply send them by ask me anything.
I'm trying to implement your orders, tasks and wishes in one of our next session pictures and videos.
I'll post messages like this every day. Everyday the post gets more than 100 notes (likes, reblogs etc.) and at least one question or request we'll publish new session pictures or videos.
In the best case you'll see everyday a new session post of me on my Tumblr accounts (@emobondage and @EmoBCSMSlave and my blog GayBreathControl.com). Each post will have at least 5 pictures or one video of 3mins. 🙂
This campaign / challenge runs until Christmas 2016 or ends if a post get less than 20 notes and less than one question or request per day.
EmoBCSMSlave on his knees and tied behind – Christmas Challenge – Your requests
DESCRIPTION
After the incident of which I've reported yesterday, I wrote down more of my thoughts to my Tumblr blogs. (published also in this blog).
Although a picture set of a session with breath control is already completed and ready for publication. I have decited to publish some hand-picked photos from these session without breath control.
The remaining pictures and new breath play sessions will be published in the next few days. To this end, I'm still thinking about the how to do…
So, in this pictures you see me tied behind on my knee and stimulated with ESTIM.
Get in touch with me or follow me via snapchat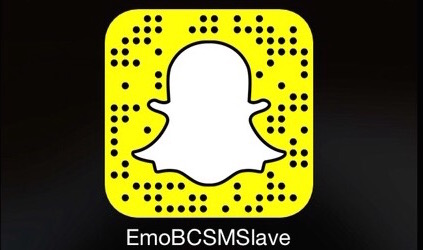 I hope you like the pictures and I am looking forward to feedback, likes and share! 🙂
Note
If you like the photos and you want to see all pictures in full resolution for free, and only with the "small" copyright notice in the future, I would be glad about a small donation via Amazon. You'll find a button on the right side in the navigation. Everyone who makes a bigger donation (more then $10) will get at least a complete otherwise to buying video of my own Xtube videos and the higher your donation, the more videos you get for free. This is a test mode. If the test went well, in the future all pictures will be published like these (and even the old pictures) and perhaps all videos will be published for free.
You wanna view more pictures without lines, full colored and these smaller watermark? Then have a look to my my Xtube channel EmoBCSMSlave. You will find many other picture sets and videos, as you wish.