This is the third part of our medical restraint bondage session with our new toy. 😉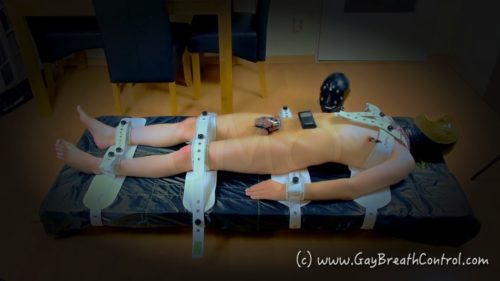 In this update I'll present you a 7 mins video of the session.

EmoBCSMSlave naked breath controlled in medical restraint system
Details
Happy New Year, Sirs and slaves!
For the first weeks of 2018 our newest video will be for free for you as my New Year's gift to you! As I told you, we have some new toys, one of them is a medical restraint system – a segufix system – and my Master is ready to use it with me. My Master tied me naked up with the system, put the ESTIM chastity and device to my dick and the rubber mask over my head and let me… Watch our new video now. 🙂
Because I couldn't embed the video via xTube, I've uploaded it to "Thisvid.com". As long as the video will be for free, you could watch it there. Later the video will be exlusive on Xtube.
And now enjoy my newest video. 🙂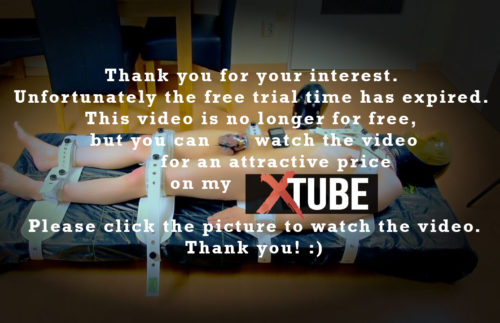 Jerk Off
As I told you, there is an "addon" for this video on my Xtube amateur channel. In the "addon" video you can watch me cumming and jerking off with one hand w/o air, because I wear my swim cap… Watch the preview here and the complete video on my Xtube amateur channel. VIDEO I hope you like what you see! 🙂
Don't forget I promised you, there will still be vids of me that are free and not at my JFF amateur profile. 🙂 You'll find them also at GayBreathControl.com.