This picture was taken during our last session. Unfortunately the camera overheated and we could not record this part.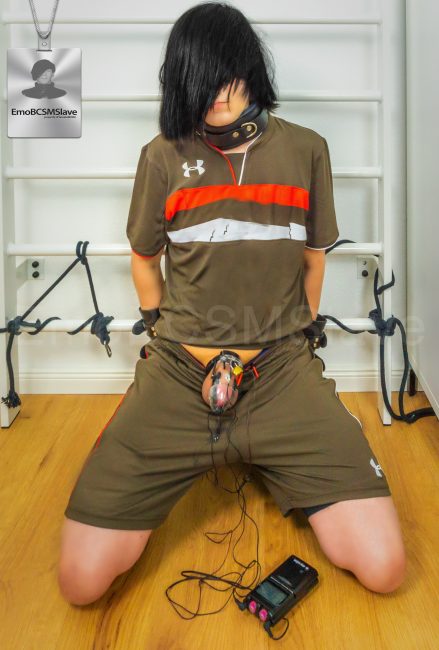 Because of that circumstances I came up with the idea of starting a poll for our next weekend updates.
Please, can you spare me a moment and answer the following questions?
The polls end on Wednesday Jun. 17th, 2020 11.59pm.
Need your help – Next Weekend Update Polls #25
Would you like to see a video in which I am milked without breath control only with ESTIM?
Yes (78%, 60 Votes)
No (22%, 17 Votes)
Total Voters: 77

Loading ...
If yes, how many times should I cum?
Until you're "empty" (dry orgasm) (68%, 56 Votes)
One time is enough (11%, 9 Votes)
2 (11%, 9 Votes)
3 (6%, 5 Votes)
4 (4%, 3 Votes)
Total Voters: 82

Loading ...
Should I be tied up
Yes (92%, 72 Votes)
No matter (5%, 4 Votes)
No (3%, 2 Votes)
Total Voters: 78

Loading ...
With poppers?
Yes (46%, 38 Votes)
No (33%, 27 Votes)
No matter (21%, 17 Votes)
Total Voters: 82

Loading ...
Thank you for your time, your help and answers. 🙂
[Update]
It looks like some of you would like that I'm milked with ESTIM until I've dry orgasm. This will be my first time. Do you think I nail it? And what if not? How would you punish your slave?
So, I wonder  who of you had've dry orgasm bc of milking or wanking and would like to talk about it? Let me know in the comments down below or via ASK / SUBMIT.