With the title "I need you – Let's talk" I promised or better I wrote some time ago on my Justfor.fans channel about my sixpack project:
At-home workout progress
I got a little out of shape due the pandemic (you get a bit lazy by studying from home and online) and after an traffic accident. So I'm also planning a new at-home workout program to get back in shape. 😉 I would let you participate in my "successes" with daily or weekly pictures. That even brings a little more pressure to bear on me to get back to training.

EmoBCSMSlalve on Justfor.fans
EmoBCSMSlave's Back to Sixpack Workout Season 1
You start a new year with resolutions. These resolutions should be kept as far as possible.
Getting my sixpack back is one of my New Year's resolutions. With you I would like to fulfill this resolution. The whole thing why I show you this is also something like a motivation kind of a positive pressure for me. For this reason, I started my workout program yesterday on JustFor.fans.
The first videos will be available for free to all on my JFF channel because in my first parts maybe not happen too much for JFF. That's why these parts are for everyone to watch. But this will change in the near future. Later, I promise you, it, no I will be jerked and cummed after the workout for you. 😉 But this will be exclusively to my JFF subscribers. 😘
If you wish, I will also post the workout-only videos here on GayBreathControl.com.
In this post you find a link to the video on my JFF channel and a 30 second preview of the first workout day.
Watch the first workout video for free on myJustfor.fans channel.
My Workout Goal
My goal is to look like this again….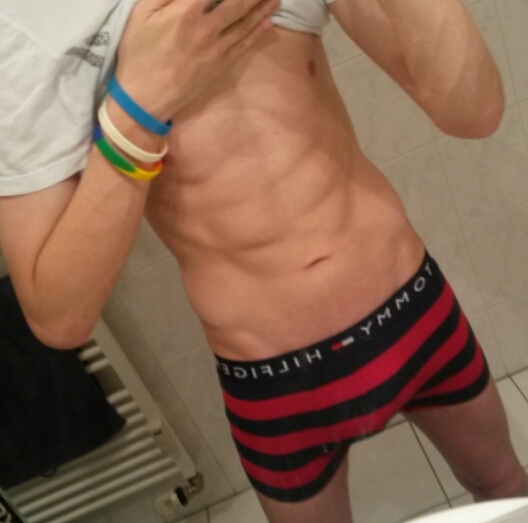 Happy Breathless New Year! 🎉
Yours
EmoBCSMSlave
Rick
Don't forget I promised you, there will still be vids of me that are for free and not on my JFF amateur profile olny. 🙂 You'll find them here on GayBreathControl.com. Again I'll enhance that most of my videos will usually be made available on GayBreathControl.com for free to all!
Credits Music:
Song: Jonth, Tom Wilson, Facading, MAGNUS, Jagsy, Vosai, RudeLies & Domastic - Heartless [NCS10 Release]Music provided by NoCopyrightSoundsFree 
Download/Stream: http://NCS.io/Heartless
Watch: https://youtu.be/f9vZeLHTgk4