After a short Christmas and New Years break, I'm back.
This photo set is a sneak preview of my new video that is waiting for you following weekend!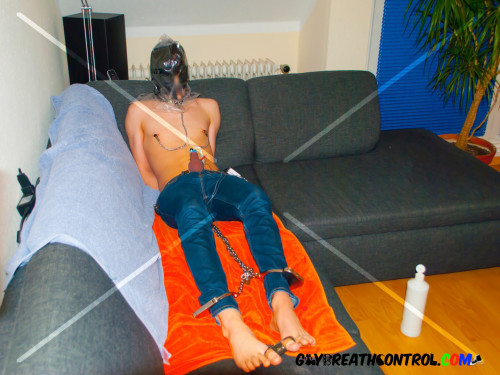 This time, I'm barefooted, wearing skinny jeans, my master has drawn a bag over my head, tied my arms behind my back with handcuffs, my feet with leg irons and my toes with toe cuffs. – So I could not escape my fate.
Continue reading