LondonRopeTop bound this lucky guy and controlled his breath with a blue swim cap.
What a horny scene and have a look how the silhouette of his face under the swim cap is showing .:)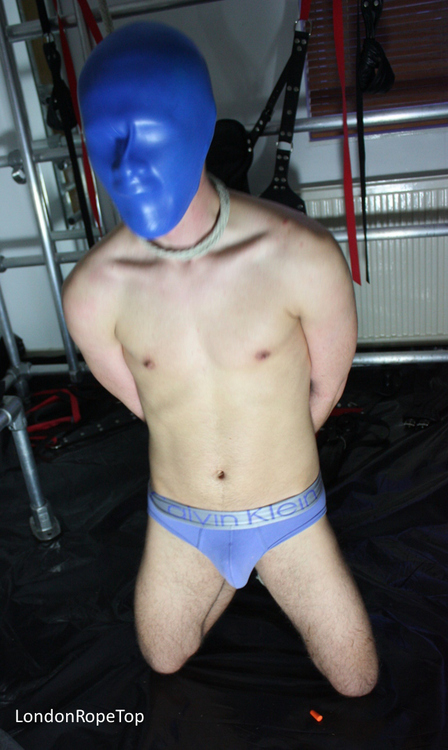 Source: LondonRopeTop: Swim Cap Breath Control I am proud to present you with the permission of LondonRopeTop pictures out of his Tumblr blog.
Please visit his blog londonropetop.tumblr.com for more of his unique bondage and breath control pictures.