Many of you will know his pictures and videos that are still published today on Tumblr and other social networks.
Similarly many will also know that Pup Kai (Jamie) is unfortunately passed away last year.
I'm a fan of his Master and I loved the pictures and videos of Pup Kai.
With dismay I heard 2013 of Jamie's death.
Jamie died not only on my birthday, not much older than I, he died completely alone when he played alone. – No one should die alone!
Perhaps this is again the moment to say: "BREATH CONTROL IN ANY FORM IS DANGEROUS! IF YOU LIKE BREATHPLAY, NEVER PLAY ALONE!"
But I want to do pay attention to something else at this place.
In Remembrance of "Pup Kai" – Jamie (Pup Kai) Memorial Fund
For this I want let his Master speak:
http://www.gofundme.com/jamie-pup-kai-memorial

This is a fundraising page created with the aim of raising enough money to provide a memorial headstone to be placed at the last resting place of Jamie.

Jamie died on the 22nd March 2013 in a tragic accident at the age of 26. Like many on this site he enjoyed breath control a great deal and it was while playing on his own that he made a mistake and it cost him his life.

He left behind a family that loved him and who are still struggling to cope with the loss of their son at such a young age.

For those lucky enough to have known Jamie as a friend he was and will always be an amazing person.

For those of us who knew him as Pup Kai he will always be in our hearts, shy at first but with an adventurous spirit and a beautiful soul.

I met Jamie in March of 2012 and over the 12 months I knew him he became a huge part of my life both as my pup and as my friend.

I will always be proud of him, I will always love him and I will never forget him.

Please give whatever you can afford so that we can provide a lasting memorial for Jamie, the most loving and caring person I ever met.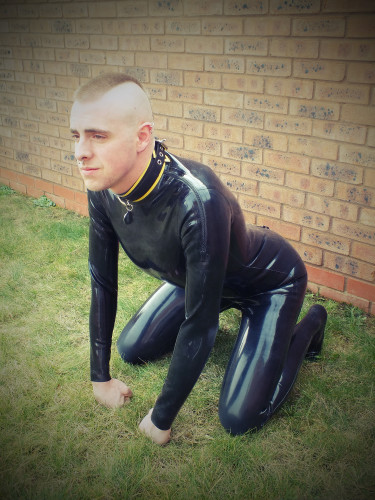 May Jamie rest in peace!
I think many of you have also benefited from his pictures and videos anyway. Please if you can, fulfills the wish for a tombstone for Jamie. Please!
You can fulfill the wish here: http://www.gofundme.com/jamie-pup-kai-memorial
Many thanks!
Yours
EmoBCSMSlave