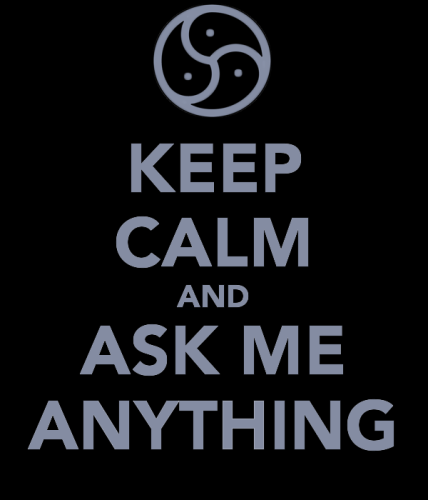 For a long time I haven't offered it to you!
– It's time for your questions and my answers.
Ask me all your questions you have to me.
You have requests or suggestions?
What would you like to know?
Today it's time to answer all your questions.
Ask me your questions and I will answer them today the next few hours.
You can send your questions via the contact form below this post, or on Tumblr (the link "Ask me Any" leads you there).
Through both options you can ask your questions anonymous.
Your questions will be answered afterwards on the blog and on Tumblr.
If you wish, I will answer your questions non-public (pivate).
In this case please don't forget to specify your e-mail address and give me a hint that I should answer your question non-public.