As you know, I love, breath control to the limits even to fainting – Breath Control to the Edge…
This time we have gone back to the limit – and a little bit further. – In the end I passed out.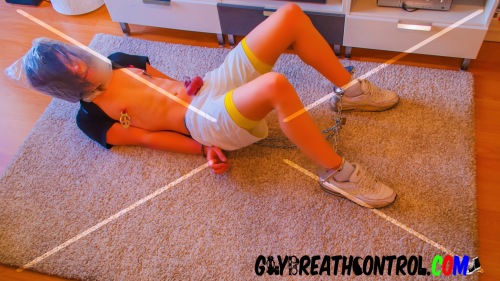 My master took me with a bag and partly a swimming cap over the bag to my limits.
Of course I was wearing my CB6000, a lycra shorts, white socks and Nike AirMax.
I hope you like this pictures as much as I enjoyed the session. – Oh yes, there is a video later as well. 😉
EmoBCSMSlave Breath Control to the Edge