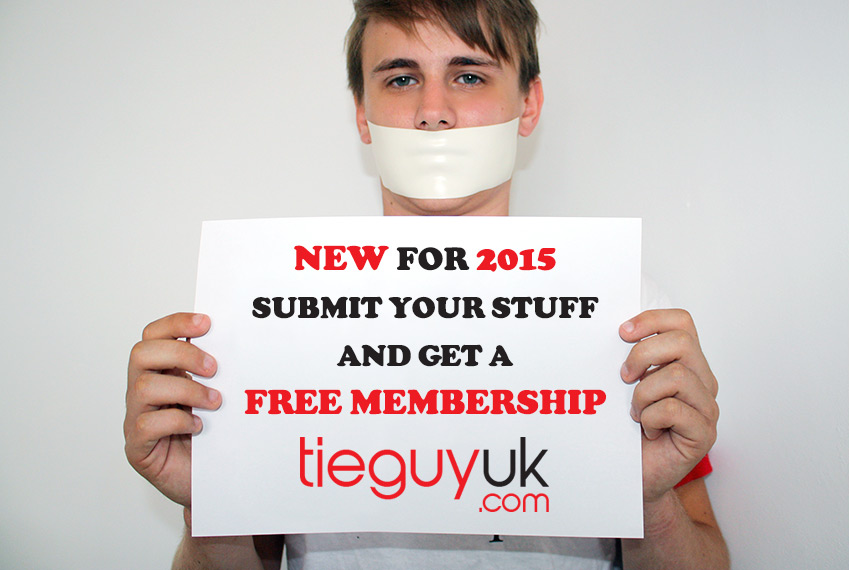 It's back for 2015! Submit your stuff to be featured on the members only site and get a FREE MEMBERSHIP! Whether it's self play or playing with a buddy, go grab your cam and some duct tape get tying.
This could be your chance to get a free membership for this awesome website.
I think, I'll submit some of stuff to TieGuyUK's site. 😉
Don't forget you'll find many awesome bondage and mummification pictures and videos at TieGuyUK's site. He has one the best bondage sites in the internet.