This photo series was realized at the request of some users. Especially German users asked for it.
They asked me if I could not even present me in (the germans called them) "Glanzturnhose" (I'll explain in the following what "Glanzturnhose" is).
At first I had have no clue what a "Glanzturnhose" is. With some googling I ascertain that a "Glanzturnhose" is  a "Retro Running (Gym) Nylon Shorts" from Adidas from the 1970s and 1980s and that these are probably called "Ventex Shorts" (if this is wrong, please contact me).
My master has coincidentally, these shorts and here are tons of pics I'm wearing this shorts, shox, tube socks and I'm breath controlled with a swim cap.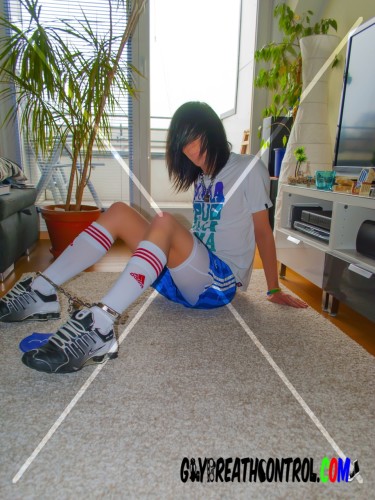 EmoBCSMSlave Breath Play w/ Swim Cap and Retro Running Nylon Shorts

I hope you like the pictures and I am looking forward to feedback, likes and share! 🙂
You wanna view the pictures without lines, full colored and smaller watermark? Then have a look to my my Xtube channel EmoBCSMSlave. You will find these and many other picture sets and videos, as you wish.
You will be redirected to these pictures when you click here.
Preview
And that awaits you tomorrow: