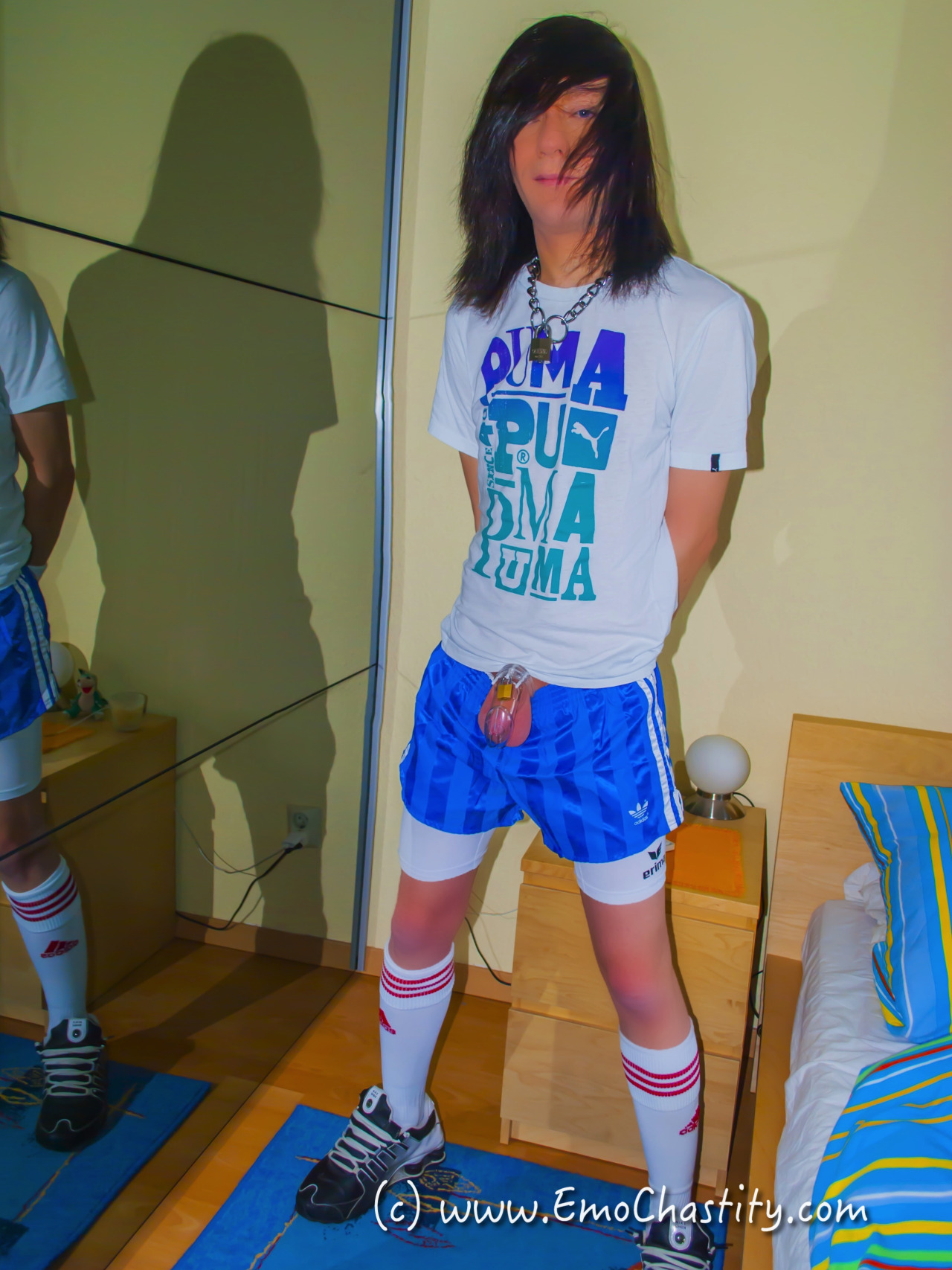 EmoChastity Challenge 2015 – Day 33 (Day 22 after the Challenge

EmoBCSMSlave in CB6000 result of extra adding time
The story about these shorts later today – with 9 more pictures on EmoChastity.com and GayBreathControl.com.
With two post last week you got the chance to add more chastity time for me.
With every reblog and every like between Feb. 24, 2015 2PM ET and Friday, Feb. 27., 2015 2PM today, Mar. 03., 2015 you add ONE more hour.
We'll rounding up for full days. 😉
I start with 89 (79) days at the beginning.

With

Post 1 you add 61 hours plus
Post 2 you add 48 hours plus
Total: 109h extra = 4.54 days = 5 more days
Old unlock day was Apr. 29th, 2015 (89/79 days).
New unlock day: May, 04th, 2015 (94/84 days)
Rest: 62 locked up days
Need your ideas… What would you see, what should I do?
—-
More Gay Bondage and Breath Control at GayBreathControl.com. You'll find an emo boy and more guys in chastity at EmoChastity.com ***NEW DOMAIN***