This time I'm breath controlled with a swim cap and tied up to the heater.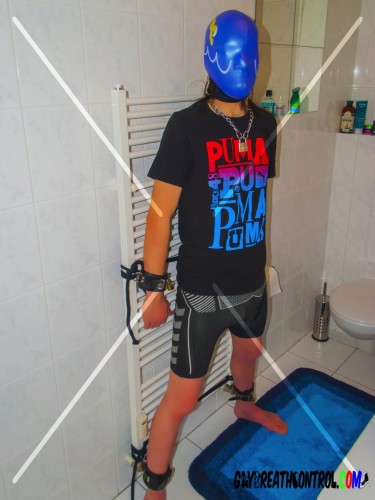 EmoBCSMSlave Tied up to Heater and Swim Cap Breath Control
After showering at the morning my Master thought it's time to play with me. He tied me up barefoot to our bathroom heater, put a swim cap over my head, controlled my breath and let me fight for air.
I hope you like the pictures and I am looking forward to feedback, likes and share! 🙂
You wanna view the pictures without lines, full colored and smaller watermark? Then have a look to my my Xtube channel EmoBCSMSlave. You will find these and many other picture sets and videos, as you wish. You will be redirected to these pictures when you click here.