So yesterday I told you that I've to stay locked 150 days from Jan. 29th, 2015 and not 94. 😀
I got "tons" of messages and notes from you, thank you so much. Most of them said I should stay more than 150 days in chastity.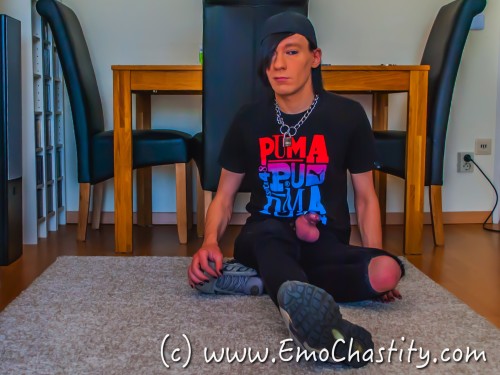 Hm, but it is needed incentives … What do you think, how you should incite me to be more than 150 days to stay in chastity?
I look forward to your feedback. Until then, the pictures of day 127 in chastity.
EmoBCSMSlaves Chastity Challenge – Day 127 of 150