I'll start a special christmas challenge for you!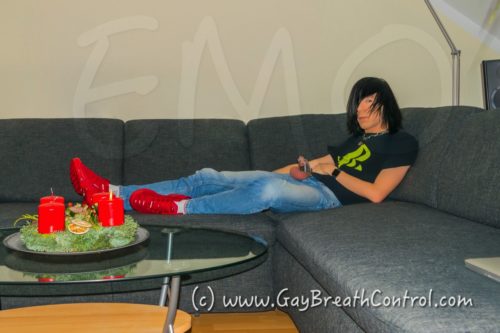 You have questions, requests, orders or tasks for me, simply send them by ask me anything.
I'm trying to implement your orders, tasks and wishes in one of our next session pictures and videos.
The Christmas challenge – The Rules
I'll post messages like this every day. Everyday the post gets more than 100 notes (likes, reblogs etc.) and at least one question or request we'll publish new session pictures or videos.
In the best case you'll see everyday a new session post of me on my Tumblr accounts (@emobondage and @EmoBCSMSlave and my blog GayBreathControl.com). Each post will have at least 5 pictures or one video of 3mins. 🙂
This campaign / christmas challenge runs until Christmas 2016 or ends if a post get less than 20 notes and less than one question or request per day.
We've a deal?