I have a request, to see you tied up fully clothed in emo style clothes except for barefeet. Then you breath controlled to the point of passing out with the camera perspective from your tied soles so we can see you and your toes squirming and struggling.
Hi tigers-footfag!
Thank you for your sugession. 🙂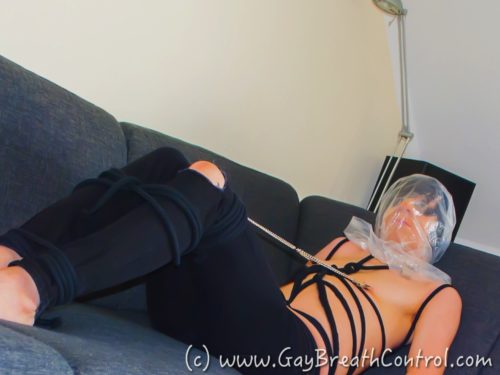 I really appreciate it and I like it.
Yes, you should see me passing out with the perspective from your tied soles. 🙂
How should I tied? Spread eagle, hogtied?
How should my Master control my breath? With a bag, swim cap, gas mask and tape, or something else?***
*** Note: I've answered the question on Sunday on Tumblr, we recorded a session as a video and fulfilled your wish. 🙂 Now the video has to be cut (different perspectives are used) and published.
Greetings,
EmoBCSMSlave