Hi Sirs and slaves
Sunday is… c'mon, I don't know what Sundays stands for.
Okay, it's the day before Monday and everyone hates Mondays. So … *mumpf* (someone puts a piece of duct tape over my mouth and nose)
Yes, yes, I will stop my blablabla.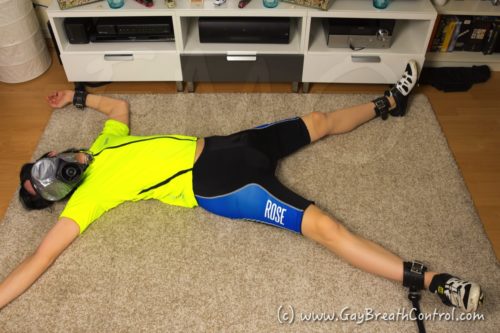 EmoBCSMSave's Cycling Breath Play – Gas Mask and Rubber BC Mask
As I told you yesterday, we had have another session, which we allow you to follow in two parts. – Part one today and part two on Monday.
Note
If you like the photos and you want to see all pictures in full resolution for free, and only with the "small" copyright notice in the future, I would be glad about a small donation via Amazon. You'll find a button on the right side in the navigation. Everyone who makes a bigger donation (more then $10) will get at least a complete otherwise to buying video of my own Xtube videos and the higher your donation, the more videos you get for free. This is a test mode. If the test went well, in the future all pictures will be published like these (and even the old pictures) and perhaps all videos will be published for free.
EmoBCSMSave's Cycling Breath Play – Gas Mask and Rubber BC Mask
DESCRIPTION
Yes, we had have another session.
After I was on the road with the racing cycle and came home, it stimulates my Master @SneaksBDSM (you should follow him on tumblr, if you don't do it yet)  for a new session. He tied me to the floor and took my breath completely away.
You'll see part one today and part two with my beloved swim cap tomorrow. 🙂 So stay tuned…
Get in touch with me or follow me via snapchat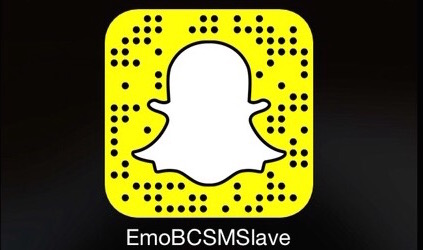 I hope you like the pictures and I am looking forward to feedback, likes and share! 🙂
You wanna view more pictures without lines, full colored and these smaller watermark? Then have a look to my my Xtube channel EmoBCSMSlave. You will find many other picture sets and videos, as you wish.