It's Christmas season and in Northern Europe we've a rite – a so called "Advent calendar" or "Christmas Calendar". The caldendar has 24 doors (or windows). Behind every door you find a hidden suprise. You open one of the doors between december 1st. and 24th, daily.
I will start an "EmoBCSMSlave-like" Advent calendar.
Everyday I'll post a new picture, video or fact of me, so that you'll find everyday a new post on GayBreathControl.com or you follow me on Tumblr, you'll find the post also there, so you can like or re-post them on Tumblr too.
Sometimes you find an extra "goodie" (a picture, a video, a fact or something else) here on GayBreathControl.com.
Door #1 – Soccer EmoBCSMSlave and his Chastity Time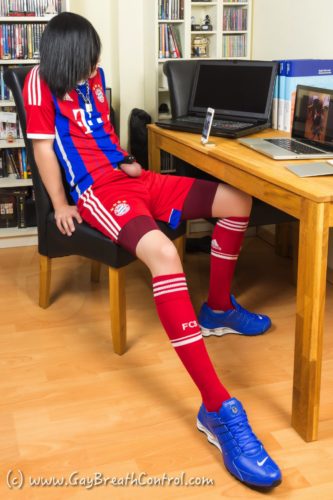 Really, if you're on GayBreathControl.com you should click "Continue reading". Oh, you've already done it… Okay let's go…
You can influence the content of the calendar by telling us (my Master and me) what you wanna view next, e.g. BDSM and breathplay pictures, chastity pics or something else?
Let us know your ideas and wishes by "ask me anything".  In the best case you'll see or view a new Advent Calendar with your influence of me on my Tumblr accounts (@emobondage and @EmoBCSMSlave and my blog GayBreathControl.com).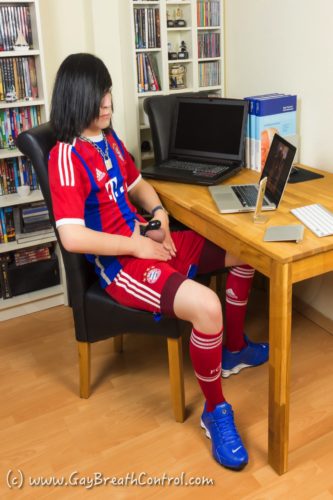 Get in touch with me or follow me via snapchat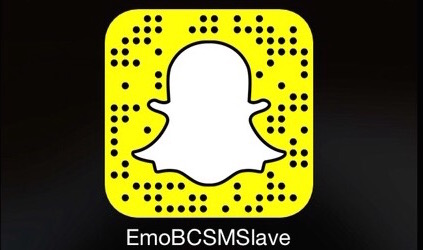 I hope you like the pictures and I am looking forward to feedback, likes and share! 🙂
Note
If you like the photos and you want to see all pictures in full resolution for free, and only with the "small" copyright notice in the future, I would be glad about a small donation via Amazon. You'll find a button on the right side in the navigation. Everyone who makes a bigger donation (more then $10) will get at least a complete otherwise to buying video of my own Xtube videos and the higher your donation, the more videos you get for free. This is a test mode. If the test went well, in the future all pictures will be published like these (and even the old pictures) and perhaps all videos will be published for free.
You wanna view more pictures without lines, full colored and these smaller watermark? Then have a look to my my Xtube channel EmoBCSMSlave. You will find many other picture sets and videos, as you wish.