During my Christmas vacation my Master bought some new toys and we made some toys by DIY. 😉 For example he bought the medical restraint system "Segufix" to secure/ tied up.
That he can tied me up with our new system he bought a table top (wooden panel), some lumbers, screws etc., and two sleeping pads/gymnastic mats. We put together one day before New Year's Eve and used them for the first time on New Year's Eve. So I started the New Year tied up. 😆
The following pictures are not the pictures of our New Year's Eve session, this was a private session only for us. The photos where shoot this weekend, so they are brandnew.
Soccer Rubber Hooded EmoBCSMSlave tied up in medical restraint
– You can also request photos or videos of session, read more about this at rules down below. – Find all pictures of after the rules…
The Rules
You have questions, requests, orders or tasks for me, simply send them by ask me anything. I'm trying to implement your orders, tasks and wishes in one of our next session pictures and videos.
In the best case you'll see everyday a new session post of me on my Tumblr accounts (@emobondage and @EmoBCSMSlave and my blog GayBreathControl.com). Each post will have at least 5 pictures or one video of 3mins. 🙂
Soccer Rubber Hooded EmoBCSMSlave tied up in medical restraint
As I wrote before, this time I was restrained with our new Segufix system to our DIY board. I was locked in my new chastity that my Master gave me for christmas and wearing one of my soccer kits, a rubber mask and some Nike 90 soccer shoes.
I hope you enjoy the pictures of the session as I've enjoyed the session.
Get in touch with me or follow me via snapchat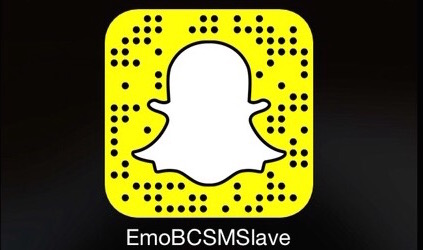 I hope you like the pictures and I am looking forward to feedback, likes and share! 🙂
Note
If you like the photos and you want to see all pictures in full resolution for free, and only with the "small" copyright notice in the future, I would be glad about a small donation via Amazon. You'll find a button on the right side in the navigation. Everyone who makes a bigger donation (more then $10) will get at least a complete otherwise to buying video of my own Xtube videos and the higher your donation, the more videos you get for free. This is a test mode. If the test went well, in the future all pictures will be published like these (and even the old pictures) and perhaps all videos will be published for free.
You wanna view more pictures without lines, full colored and these smaller watermark? Then have a look to my my Xtube channel EmoBCSMSlave. You will find many other picture sets and videos, as you wish.