Almost to the day four years ago my Master @SneaksBDSM and I had have a session and have taken photos of it as an homage to the former Extremeboyz.com model Tal.
He's one of my fetish, bondage and breathplay heros. It was a picture set and a video of Tal which  kindled my fetish for breathplay and it was Extremeboyz.com who inspired me to start a bondage and breath control blog.
So at day 19 of my "28 Days – 28 FAPruary posts" challenge I'll present you a remake of my 2014th homage to Tal and you can compare it with the "old pics".
I'm cuffed behind the back and breath controlled with duct tape over my mouth and nose. As an addon my Master pulled a swim cap over my duct taped face.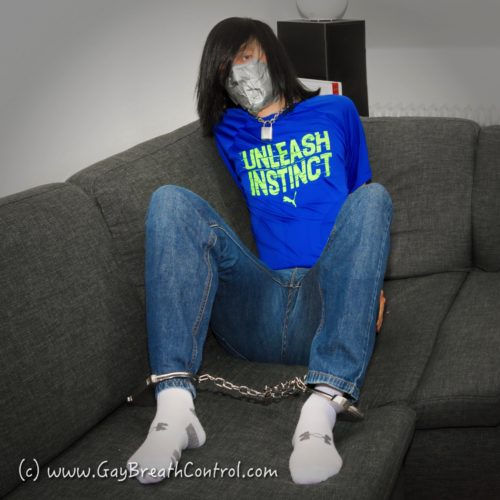 28 Days – 28 FAPruary Posts Day 20 – EmoBCSMSlave's homage to Tal from Extremeboyz.com
– You can also request photos or videos, read more about this at rules down below. – Find all pictures of after the rules…
The Rules
You have questions, requests, orders or tasks for me, simply send them by ask me anything. I'm trying to implement your orders, tasks and wishes in one of our next session pictures and videos. In the best case you'll see everyday a new session post of me on my Tumblr accounts (@emobondage and @EmoBCSMSlave and my blog GayBreathControl.com). Each post will have at least 5 pictures or one video of 3mins. 🙂
28 Days – 28 FAPruary Posts Day 20 – EmoBCSMSlave's homage to Tal from Extremeboyz.com
2018 pictures
2014 pictures
Get in touch with me or follow me via snapchat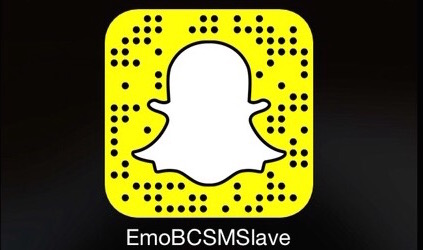 I hope you like the pictures and I am looking forward to feedback, likes and share! 🙂
Note
You like the photos and want to see pictures for free and only with "small" copyright notice? I would be glad about a small donation via Amazon. You'll find a button on the right side. Everyone who makes a bigger donation (more then $10) will get at least a complete otherwise to buying video of my own Xtube videos.
You wanna view more pictures without lines, full colored and these smaller watermark? Then have a look to my my Xtube channel EmoBCSMSlave. You will find many other picture sets and videos, as you wish.