I hope you've had a good start to the new year and you enjoy my first poppers training video in 2022.
This time I wear one of my soccer kits and lie on couch while I jerk off. Finally, as some of you requested, I eat my cum.
It was an intense first workout of 2022 – except for my six-pack workouts, but that is another horny story. 😉
EmoBCSMSlave's First 2022 Poppers Aroma Training Best of Pictures
Watch the full 18 mins video on my JFF channel.
EmoBCSMSlave's First 2022 Poppers Aroma Training Best of Preview Video
*** NEW Custom Videos ***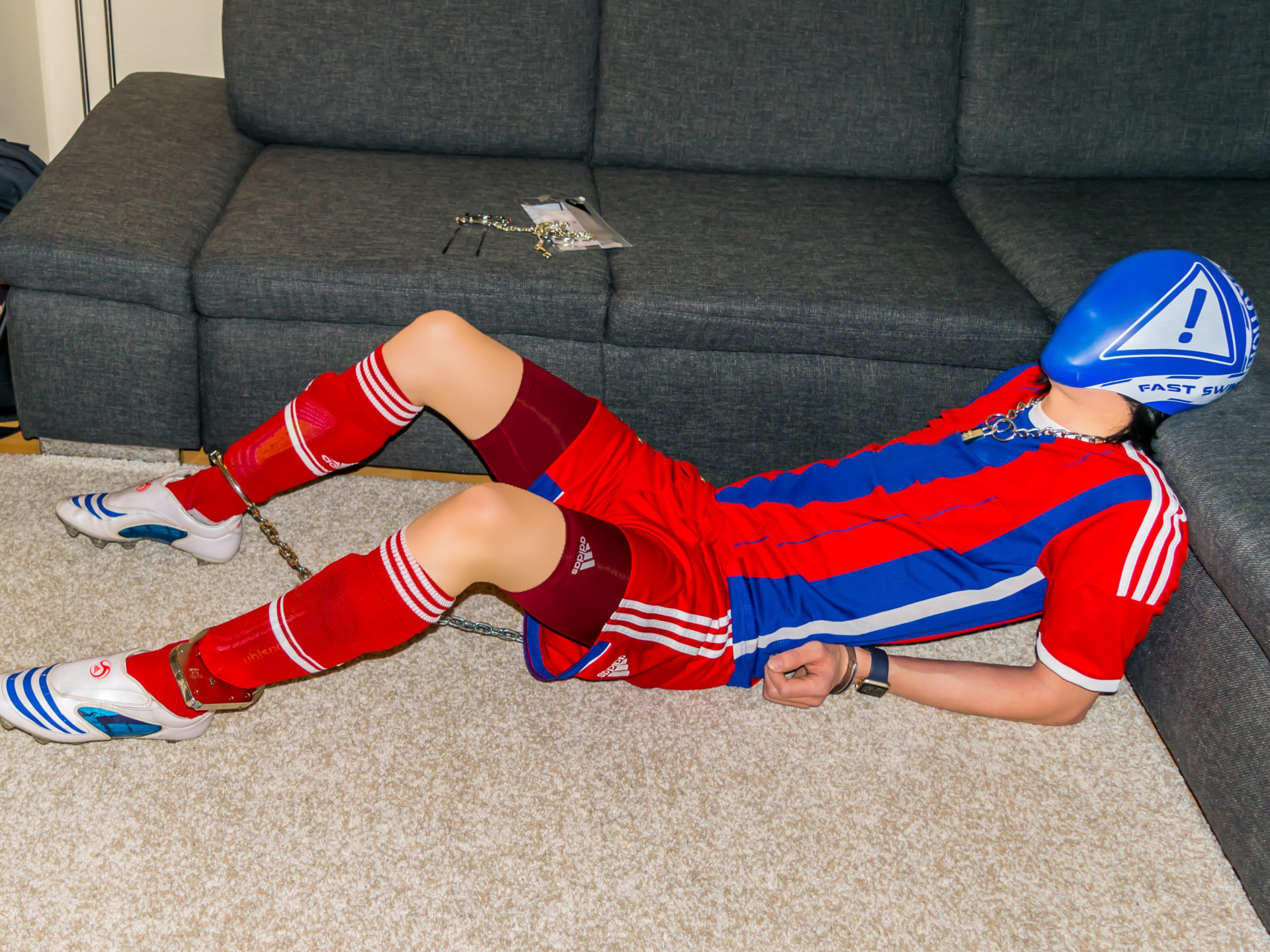 Be my director and choose what you wanna see in my next video especially according to your preferences and fetishes. From today you can order custom videos on my Justfor.fans channel.
Some of many other great benefits
You will watch the video long before anyone else.
If you wish, it is only for your eyes and exclusively for you.
It is created according to your wishes and preferences.
A video you ordered through JFF is guaranteed to be produced.
If you don't find something in the list of possibilities, contact me. I will try to fulfill your dream and wishes.
Have look to "I make custom video" in my JFF profile and choose your options or contact me for further details. I am looking forward to make your wishes come true in a video. If you wish, even quite exclusively only for your eyes.
Free custom Videos – The Rules
But still, of course, you can continue to realize your desires, wishes, requests, orders, tasks and suggestions free of charge on GBC. Unfortunately without any guarantee that these can be implemented soon. But please don't stop asking for it.
I really appreciated any contact and conversation with. I love your ideas, your wishes, your requests, your tasks. And I love any message of you. You as a person are really important for me.
So you have questions, requests, orders or tasks for me, simply send them by ask me anything. I'm trying to implement your orders, tasks and wishes in one of our next session pictures and videos. In the best case you'll see everyday a new session post of me on my Tumblr accounts (@emobondage and @EmoBCSMSlave and my blog GayBreathControl.com). Each post will have at least 5 pictures or one video of 3mins.
Please follow me on my Twitter and Instagram too. I really appreciated you!
Don't forget I promised you, there will still be vids of me that are free and not at my JFF amateur profile. 🙂 You'll find them also at GayBreathControl.com.