I love aluminium foil tape… I and some friends had have some fun with this tape at party in New York, NY.
These pictures are not showing me or or photographed at the party. I've found them at "Fox bound" blog (more details below).
Aluminium Foil Tape Mummy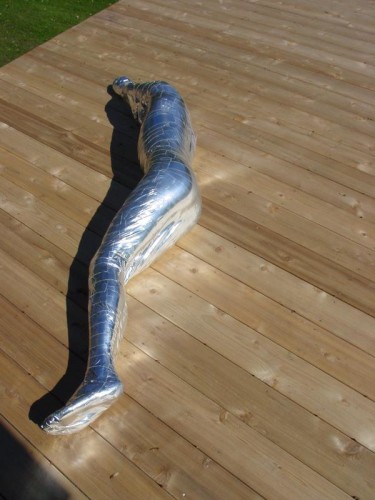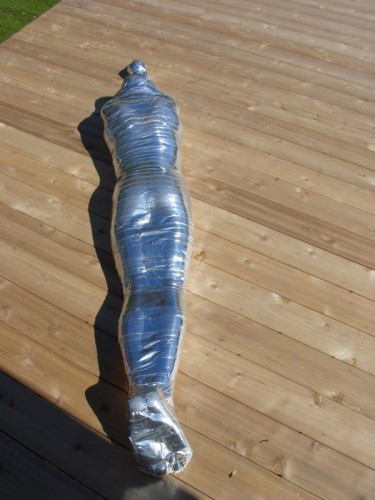 Fox bound wrote:
Love these pictures. Looks awesome!
Source: Fox bound Aluminium Mummy.
Proud to present you with the permission of Fox bound pictures out of his blog.
Please visit his blog fox-bound.blogspot.com for more of his unique bondage and breath control pictures.