Fox bound mummified with duct tape, he wrote:
Always great to be wrapped up and being transformed into a mummy. He wrapped me very tight with my arms crossed over my chest. It got warm and sweaty when I struggled. Great feeling. Then he dragged me on to something. It was a wooden plank. He taped me to the plank and when he was finished I could not move at all. Loved it when he played with me like that. Teasing and massaging my hard dick through the layers of clingfilm and tape. Hmmmm.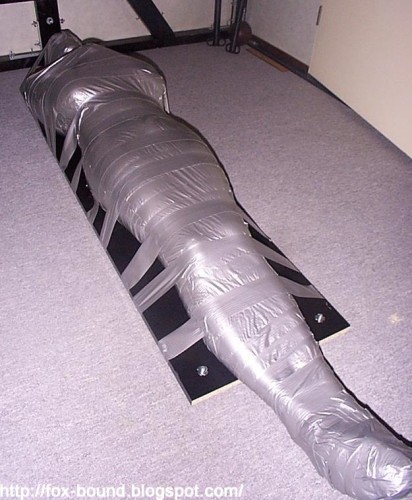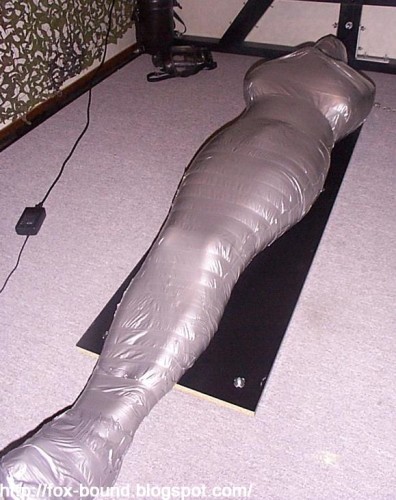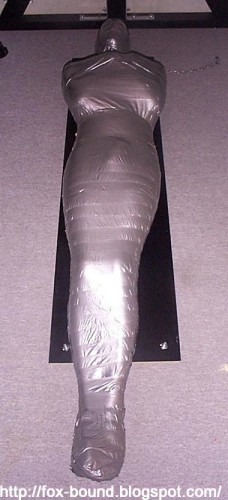 Source: Fox bound Mummified. Proud to present you with the permission of Fox bound pictures out of his blog. Please visit his blog fox-bound.blogspot.com for more of his unique bondage and breath control pictures.