I know some of you are zentai fans. So it's time to bound into it again and meld it with some soccer stuff.
My Master tied me up with handcuffs and leg irons into a black zentai.
He controlled my breath with a swim cap, a bag, wrapped my head into cling film and put a swim cap over it.
So I can't breath for some minutes and… What do you think what happened in the end?
Write it into the comments.
I hope you like this photo set as we like it.
Next week/weekend is a bare feet week. 😉
EmoBCSMSlave Zentai and Soccer Breath Control
HDR version below…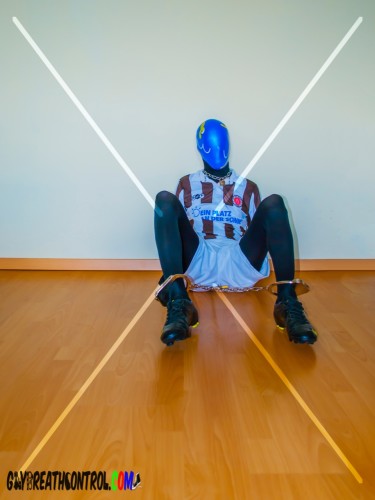 And now the HDR version…
EmoBCSMSlave Zentai and Soccer Breath Control – HDR