It's Saturday evening, it's time for some XXX bondage pictures.
Some of you wished bondage pics and videos without breath control. Why not? So today is update day one of those pictures. In the next days the appropriate video will be published. – I hope on Sunday…

Emo Slave Bound, ESTIM and Plugged
DESCRIPTION
As I told you, after my rant you asked for some bondage pictures and video without breathplay. I and my Master think it's a good idea.
This time I'm tied with handcuffs, leg irons and chains. I'm wearing a gas mask, my soccer kit…
I'm ESTIMed and butt plugged… So I fucked a 1.8″ and a 2″ plug.
In the end I cum… 😉 You can view two more pictures at my XTUBE channel.
The video of this session is coming soon. 😀
Get in touch with me or follow me via snapchat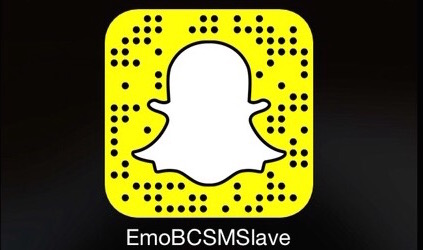 I hope you like the pictures and I am looking forward to feedback, likes and share! 🙂
You wanna view the pictures without lines, full colored and smaller watermark? Then have a look to my my Xtube channel EmoBCSMSlave. You will find these and many other picture sets and videos, as you wish. You will be redirected to these pictures when you click here.