Last day of the "28 Days – 28 FAPruary posts" challenge. Wow, I think I'll miss this challenge. Everyday a new post, most times with new pictures or videos, which had means everyday a session for me (and for you).
I hope you liked the challenge and my wish is to get more in contact with you.
That means, my wish is to hear more of you.
What do you like?
Which sessions do you like (most)?
What do you want see or watch next?
You've wishes for gear that you want to see?
Do want to know something about me?
Do wish that we start a challenge like that again?
Today I'll fullfil wishes of some users. Some wished to see me again breath controlled in the basketball jersey, some others likes me barefoot and one guy requested, that I wear latex gloves on my hands with my fingerless gloves ontop of the latex ones.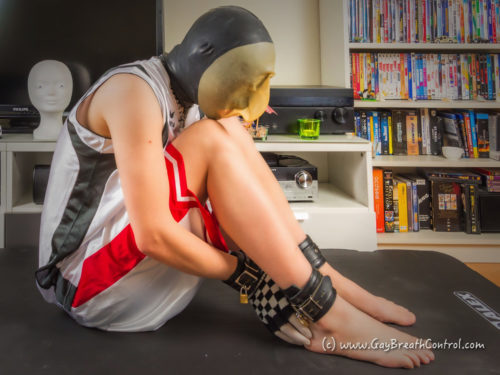 28 Days – 28 FAPruary Posts Day 28 – EmoBCSMSlave Basketball Breath Control
Even though today is the last day of the challenge, it does not mean that my regular updates stop.
It may be that piictures or videos of sessions no longer appear daily, but I'll try to publish at least three updates a week with at least one video.
And do not forget, we are happy to fulfill your wishes and requests. So you can request photos or videos, read more about this at rules down below. Find all pictures of after the rules…
The Rules
You have questions, requests, orders or tasks for me, simply send them by ask me anything. I'm trying to implement your orders, tasks and wishes in one of our next session pictures and videos. In the best case you'll see everyday a new session post of me on my Tumblr accounts (@emobondage and @EmoBCSMSlave and my blog GayBreathControl.com). Each post will have at least 5 pictures or one video of 3mins. 🙂
28 Days – 28 FAPruary Posts Day 28 – EmoBCSMSlave Basketball Breath Control
The Latex Gloves
Get in touch with me or follow me via snapchat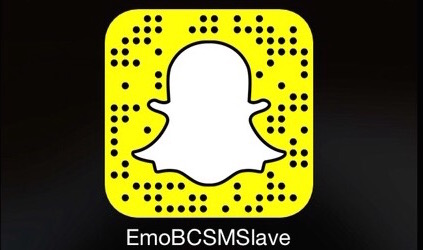 I hope you like the pictures and I am looking forward to feedback, likes and share! 🙂
Note
You like the photos and want to see pictures for free and only with "small" copyright notice? I would be glad about a small donation via Amazon. You'll find a button on the right side. Everyone who makes a bigger donation (more then $10) will get at least a complete otherwise to buying video of my own Xtube videos.
You wanna view more pictures without lines, full colored and smaller watermark? Then have a look to my my Xtube channel EmoBCSMSlave. You will find many other picture sets and videos, as you wish.