Happy New Year, Guys! 🥂
I don't want to start with "long time no see" again. But the thing is, we haven't seen each other here on GayBreathcontrol.com for a long time. – Except on my justfor.fans account. – I am so deeply heartbroken. I still want to offer you guys content for free. And you deserve it. As a New Year's resolution, I promise you that there will be new content on this blog all over again in 2023.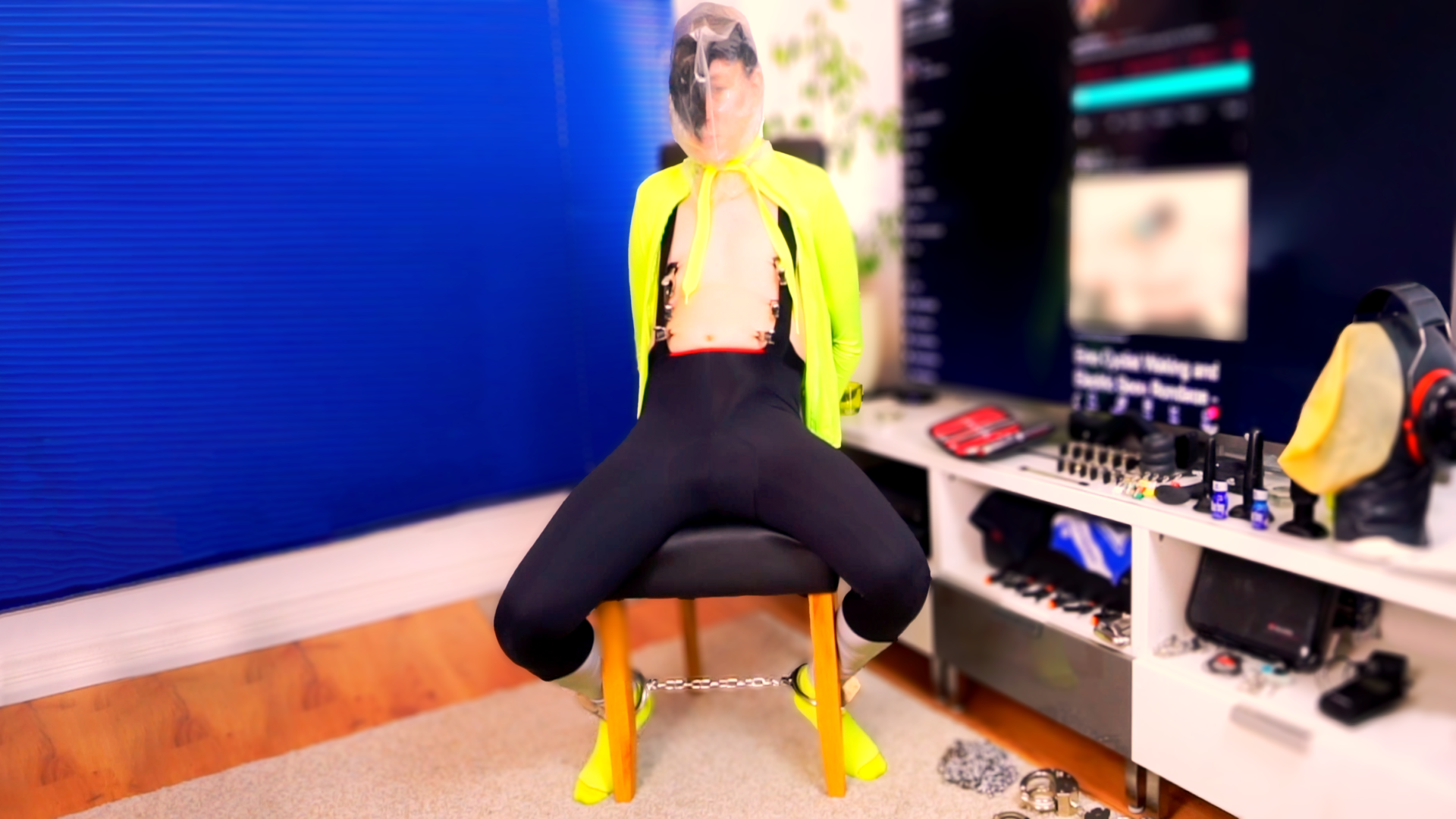 I have to confess that there was a bit of a lack of motivation on my own end in 2022. There was and is a very minimal feedback that returns to on GBC.
Lack of Motivation and Others
In addition, I would like and especially can not offer you the content you might want to see, no longer offered via the blog as.
One reason is certainly that my blog on its own doesn't get the reach it got on Tumblr or XTube since I host the GBC on my own server. On Tumblr and Xtube, in the time back you could publish content, I got more feedback because you had a bigger audience there. Xtube is history. They shut down their services. And Tumblr has its own narrative. But in the end it is what it is.
Another point is – and this is why I post so much on JFF, among other things – because I still don't know what content I can and can't post ob GBC. What I never intended to do (and you know this if you've been following me and the blog for a while) is to share free content in which I'm naked, you see my wiener or in which I'm ejaculating. For this there was or is, yes, I know, it is not for free, Xtube or JFF today. If you want to see me suffer naked, see me cum, you need to use the services of Justfor.fans. Please, don't get mad at me. I don't want to make money with XXX videos. I am not an ordinary OF toyboy (I hope so). And in real I don't make money with my videos. They covers the costs ot my server and sometimes I am able to buy some new equipment, toys (a new toy arrived new year's eve) or fetish clothes for our sessions that you have already seen or you will see here on my blog.
Back to the roots
And it's certainly me too, because I publish so rarely. And there we are returned to my first point. The lack of motivation.
All these are my problems. I am not complaining at all.
I think, here we are, I want to go back to the roots of my blog. As someone also wrote to me on Twitter asking me to go back to my roots.
This means pure breath control and BDSM sessions will be published on GBC from now on, because I wanted to show you the beauty of the play. I will no longer show my dick on here on GBC. If you want to see my cock, you will find him exclusively on my justfor.fans channel.
And just like that, a sequence of pure breath control and BDSM session is what I want to show you today.
The video is part of a set of four videos that you will find in full on JFF (previews are linked below). The videos were released between the days of the 2022 holiday season.
I'll show you the first part of the four videos for free. The others are on JFF.
And here is your present. The nine mins bagging breathplay video.
[VIDEO] Bagged breath controlled Emo Cyclist
Famous last words – not, the last for GBC, the last for this post
And at the end of this long post, let me say thank you.
Thank you for your support and following me on GBC, JFF, Twitter, Instagram, Tumblr, or anywhere else for the last 365 days. Thanks for being so faithful. Thank you for liking my content. Thanks for every response you've given me.
Thank you and happy new year!
Oh, one more think…
Did you notice the asterisk after "old" ESTIM? And did you take a closer look at the cover picture on the front page for this post?
E-STIM System 2B Connect
Maybe you know from older posts or Twitter, that the EROSTEK ET-312 was my dream ESTIM unit, but it was taken off market some time ago (at least where I currently live). But there is a successor. The E-Stim Systems 2B Connect and that was delivered on new years eve. With the 2B you can even control it from distance.

That also means that the device will be included in one of my next videos (maybe only on JFF and live sessions on Cam4, but who knows). 😉 But at this point you can also suggest what you would like to see in fetish clothing or toys. Maybe that's what I'll buy next.
Yours
devoted EmoBCSMSlave
Rick